- Andres Iniesta with the Ball Playing against Real Madrid -
This result is hard to take after such a great effort. I am happy to be back and for our fans. Together, we march on!Andres Iniesta
Recently El Clasico's never failed to entertain and without much doubt has been one of the most entertaining encounters between top sides in Europe. Usually when two top sides clash in any league in Europe, it usually would be a very cagey match with very much less excitement and too much intensity. But Clasico's usually is quite different in terms footballing skills and entertainment. Last night encounter was a disgrace to that tradition. It resembled the usual ManU vs Chelsea matches we have seen over the years rather that the Barca vs Madrid match. I have never seen a Clasico match filled with so much mistakes; mistakes from both sides. In the end no one emerged victorious but - Real Madrid
have emerged victorious with a last minute equalizer when we take the whole picture who retained their six point lead on top of the league.
Conceding a six point lead with only 14 matches played is not a big deal; but it definitely takes out a lot of leverage for any further slip. The real worry is the home form of Barca this season, we played seven matches at Camp Nou
so far this La Liga season with three wins, three draws and one lose. That kind of poor form is unprecedented and spell more trouble for us. With last night's draw we have drawn four of our last five matches in all competition. Unless we manage to overturn our poor run of form, we will never be able to defend the title. Real Madrid may be having a brilliant run currently and may slip; but if we don't cover our short comings quickly we may not be able to catch up with him when they slip.
Now coming to this match - this match defines our season so far in a nutshell. The first half was quite a display was filled with so much mistakes that you stopped counting. Not sure whether the pitch was in proper state as players were falling down every 2 minutes. I lost count how many times Neymar lost his footing in first half. For the record we started the first Clasico of 2016-17 with Messi
, Neymar, Luis Saurez, Gomes, Rakitic, Busquets, Alba, Pique, Mascherano, Roberto and Ter Stegan. It was different from the line-up I wanted which I wrote in my FC Barcelona vs Real Madrid 2016-17 Clasico Preview .I wanted Luis Enrique to take a chance with Iniesta's fitness. But Luis Enrique wasn't gonna take that risk and we felt his absence throughout the first half.
Real Madrid started the match slowly but they were able to neutralize every attack of ours. The visitors were not able to create any much danger but so we were. Ronaldo had a couple of attempts at goal but they were pretty tame to trouble Ter Stegan. But with time passing real Madrid was growing in to the game and it was fair to say that they ended the half as the team who had more control in proceedings. Modric without doubt was the best player on the pitch especially with his effectiveness in killing most of Barca attacks.
The second half wasn't much different until the goal came. In the 53rd minute we won a foul to the right of Madrid box and Saurez rose to connect Neymar's delivery for the opener. The game opened up a bit after the goal but still was pretty cage.The game took a different tone after 59th minute - that was when Iniesta replaced Rakitic. We were getting more control and the midfield was creating more space for our forwards. Suddenly with Iniesta behind him Neymar started coming into the game more. In the 68th minute Neymar had the best chance of the night when he received an Iniesta through ball, skipped past Caravajal and blasted over an open goal. Even Neymar was shocked at that miss. After that Iniesta, Messi and Neymar all had decent chances to secure the game; but all failed. Then we paid the ultimate price for all those misses when Sergio Ramos defeated our defensive trap to direct Modric's header into Barca goal to level the match.
All About FC Barcelona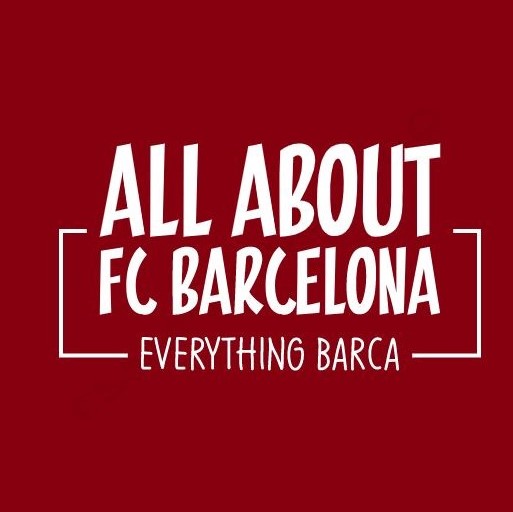 AllAboutFCBarcelona.com is a Blog dedicated to the Most prestigous Club in the world, FC Barcelona by an ardent fan. Here I discuss about the Latest happening surrounding our Club and present my Views about the same.