- Andres Iniesta Scoring against Real Madrid -
The greatest test of courage on earth is to bear defeat without losing heart.Robert Green Ingersoll
Barcelona is in a middle of a season defining crisis; may be I am exaggerating a bit. But for all those Barca fans who have seen their team play in recent weeks there may be no exaggeration. For a normal top club in Europe a couple of draw shall not ring any alarm bells; but we being Barca fans are used to be worrying at the first sign of distress; so when we see what we have seen at Anoeta last week - many of us would have already broken the bell. So come Saturday, when the biggest footballing clash in universe takes place; there are enough worries to get us extremely nervous. FC Barcelona
has now drawn three out of their last four games and that usually doesn't happen. May be the circumstances of each of those draws were different but the worrying part is the unwanted streak which we have picked up.
What a difference a couple of weeks make! Still remember the way we went into the international break - we were literally on top of the world. Can't blame us! That was the kind of performance against Sevilla, the super hot team who is kind of a Goliath at home. But it all have went haywire from there. After the break we struggled to get any kind of momentum barring the 2-0 victory against Celtic away from home. If 0-0 draw at Malaga was a warning sign of complacency; then the 1-1 escape against Real Soceidad was a display of all our weakness. Not in my Barcelona fan life I have seen a Barca side displaying such level of impotency in the field and in all aspects. The sudden reversal of fortunes after the international break has led to a six point gap between them and their Clasico rival. The more worrying part is the home form; currently if we take the home form alone we lie 11th in the table; i repeat eleven! Never heard anything like that before.
Andres Iniesta's return Spells Good News for Barca
The most discussed topic in the build up of this Clasico is return of Barca's little midfielder - Andres Iniesta. This season has been a redefining season for me when it comes to Barca's dependency on Messi and Iniesta. When Messi was absent with injury we did struggle and one has to agree that Barca lost the greatness of their team. They still were a top club playing some sensational football but in Messi's absence we were struggling to remain an exceptional footballing style. But if Messi's absence was troublesome; Iniesta's absence has made this team look below average at times. We simply don't have a replacement for him and without him playing the three men midfield is looking like a foolish decision. I am not going to elaborate on Busquets' worries and Rakitic's inability to control the game; I have done that enough times in my earlier post. Simply put without Iniesta against well organised teams our midfield ceased to exist; that statement says it all. The good news for all of us is that Iniesta has started training but will he start? Looking at the current form of our midfield its better to start with him; an half-fit Iniesta is better than all our replacements!
Amidst all these problems Messi
's goal scoring form in recent matches have been a ray of hope for us. If he continues that we could expect some fireworks at Camp Nou tomorrow. Coming to line-up I believe the front three always selects themselves; so we will have Messi, Saurez and Neymar leading the attack. How will the midfield line-up? I expect Luis Enrique to take a gamble with Iniesta's fitness; it's a gamble worth taking because a failure to win this match may see us trailing the league leaders with more deficit. Rakitic should join him along with Busquets. But considering Busquets form and fact that Umtiti is available I will select Mascherano in midfield ahead of Busquets. In normal circumstances Mascherano doesn't have the skill set to replace Busquets; but now with Busquets struggling to pass to a fellow team member under pressure properly - it's a trade-off worth taking. In that case the defense should have Pique, Umtiti, Roberto and Alba.
In the last match against Real Soceidad we saw the front three reluctant to play the pressing game. They were all waiting upfront thinking that someone will get the ball to them. If that happens tomorrow we will be all dead. Despite their excellent series of results Real Madrid has been playing average football this season. Still then they are able to rack up all these victories is a big thing. Especially with Gareth Bale absent; if our front trio shows urgency to press we may see our midfield easily dominating the game. So this match will more or less depend on our front three - how they perform their defensive duties.
Graphics courtesy of KickOff.co.uk
All About FC Barcelona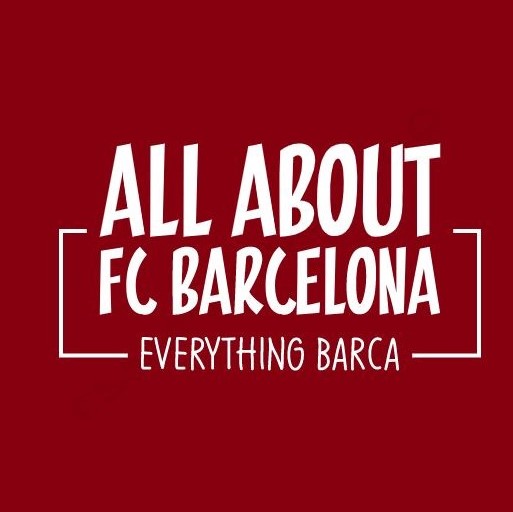 AllAboutFCBarcelona.com is a Blog dedicated to the Most prestigous Club in the world, FC Barcelona by an ardent fan. Here I discuss about the Latest happening surrounding our Club and present my Views about the same.