All eyes will be on Paris tonight when FC BARCELONA takes on PARIS SAINT-GERMAIN FC at the Parc des Princes stadium. Without any doubt the Quarter-Final ties involving Spanish sides - FC Barcelona, Atletico Madrid and Real Madrid are the pick of the lot in this season's Quarter-Final line-up. This clash is also between two sides who are on top of their respective league table, funny enough they both reached there after a bit of struggle. The similarity in this season doesn't end there. Both their leagues are usually known to be strictly two horse legs but this season these two are the most keenly fought leagues in Europe. Spanish League has become a three horse race with all three Quarter-Final participants fighting for the coveted trophy. Meanwhile without any doubt French League is where we seeing the toughest battle with four teams separated from each other by a mere point. Funny enough, the so called "Best League in the World" has become a one horse race and don't have a single team in the late stages of Champions League or Europa League.
For Barca, facing PSG has become more or less a very familiar event. In the recent times we have faced them more than any team. Both these teams have been paired in the same group this season with pretty much balanced result - both winning their home matches. After the stumble against Sevilla there could be a bit more scrutiny over Luis Enrique's tactics. The two PSG matches earlier in this season showed the story of the season so far. In the first match both teams were neck to neck but PSG managed to win the important moments. For all those who have watched that game, it was clear that the control usually commanded by Barca's midfield was missing. But in the return leg at Camp Nou the story was completely different. From the point of statistical analysis, the teams were evenly managed; but we dominated the midfield and controlled the match pretty well.
There were fundamental differences in the tactic employed by Luis Enrique in Paris and Barcelona in Group stage. At Paris we played a 4-3-3 formation which the French Champions easily negotiated by their pressing. In the return leg we formed a more or like 3-5-1-1 formation which meant more personal in midfield and complete domination in midfield. The most important fact in this tactical change was Messi's presence in the midfield in the match at Camp Nou. What it did was suddenly the midfield could not press our midfielders rigorously as they need to keep more than an eye on Lionel Messi. The result was spectacular Messi dominating teh proceeding and linking with midfield more often. Why this is important? Rewind a couple of week back to the Clasico clash. The re-emergence of Barca after the break coincided with Messi more or less moving into the midfield. The result was drastic with we terrorising Real Madrid at will and suddenly making the duo of Modric and Kroos more vulnerable.
Some people say that depending on Messi or solely basing your game strategy on Messi is a bad thing. But I would argue against that. Regardless of whatever you do, the game will revolve around Messi. That's teh bloody reason why we equate him with legends. Even with Saurez and Neymar in the side, Messi is dictating how we play. When Messi dominates we dominate and when he doesn't we struggle. The life and soul of Barca is the midfield and how that connect with Lionel Messi. We need to establish that connection in order to overcome a formidable opposition like PSG. Considering this is an away match it would be too risky to go for a three man defense like last time. So we should have Marc-Andre ter Stegen starting in goal with a four man defense in front of him.
With Alves suspended and also injured Adriano should done the Right full back role. For some reason people assume Mascherano will be omitted from the side in favour of Matthieu. But I doubt so, he definitely is first choice and should partner Pique in defense. Alba should play as the left-back as usual. It's the midfield formation which would define the match. Dont't be surprised if Luis Enrique is going to role out the usual 4-3-3. But here I am discussing the ideal formation to play PSG. I would go with a 4-2-3-1 formation. That means I will have a double pivot of Rakitic and Busquets in front of the defense. Ahead of them I will have Iniesta on the right, Messi on the middle and Neymar on the left. Then I will pace the final piece of the puzzle - Saurez playing the classic center forward.
What this formation will do is give us always a man advantage in the midfield. Also with Messi playing and linking up with midfield that advantage could easily turn into multi-man advantage. By Placing Saurez in front of Messi, we will keep the central defenders from helping midfielder in closing down Messi especially when he goes on that marauding runs. This will give Messi a bit more space to exploit and we have seen how dangerous is he when the opposition affords that. Iniesta on the right is not a tested idea but should work and this formation also help Messi to release Neymar behind the right back. The only problem is that this formation may require us to keep a high line of defense, but then we normally do that.
Meanwhile Barca's opposition of the night is having their fair share of troubles with personals. The ususal starters Ibrahimovic and Marco Verratti are both suspended and will be unavailable for this match. Ex-Barca player Thiaga Motta has returned from injury and could be a very doubtful starter. The defense also may need shake up with injury concerns to both David Luiz and Thiago Silva. Normally a draw at an away stadium would be a great thing but considering the problems PSG is facing we should always go for a victory. A high scoring draw will be the next ideal result. If Luis Enrique get his tactic right, this team could over-run PSG but if he doesn't it could be one nervous night.
All About FC Barcelona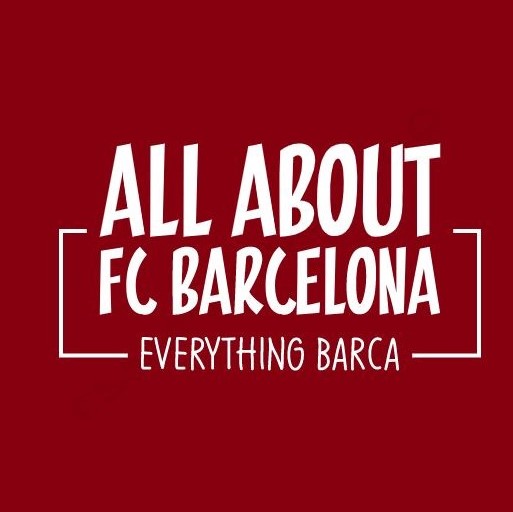 AllAboutFCBarcelona.com is a Blog dedicated to the Most prestigous Club in the world, FC Barcelona by an ardent fan. Here I discuss about the Latest happening surrounding our Club and present my Views about the same.