FIFA Ballon d'Or has been mired in many controversies, there is no stoppage this time around.
A small change in the voting method will make the process efficient and proper.
"Controversy equalizes fools and wise men - and the fools know it. - Oliver Holmes "
F IFA is no stranger to controversy! Everything they does ends up in controversy. Some years back they decided to find the "Best Player of the Century", hope none of you haven't forgotten the controversy it created. FIFA's intention could not have been doubted, but the method they employed definitely landed them in soup; that too in a matter which always was very controversial in footballing circles. Learning from their mistakes is something FIFA hates to do and they seldom do. So they continued with their time-honoured fashion of creating one controversy after the other. The controversy surrounding Ballon d'Or is the latest in a series of unfortunate events (Check out the Odds on this year's Ballon d'Or winner at football coupons). Having the "King of Fools" ,Sepp Blatter at the helm definitely helps in achieving the job faster. Now Sepp Blatter is no fool, he is just acting as one.
This year alone we had enough controversy generated by FIFA's action. The awarding of the World Cup 2022 has been the biggest of it all. Whether it was "Awarded or was Bought out" is still a matter of huge debate! But the way it was awarded showed the FIFA's modus operandi. Remember that brilliant presentation of how the stadiums will be kept cool even in the hot summer. Now we know that those ideas were basically impractical. Any other Organization with some integrity would have conducted the draw again, not FIFA. So we are very much looking at a prospect of a Winter World Cup. If that wasn't enough, FIFA recently showcased their brilliance by extending the FIFA Ballon d'Or voting by a month. Why? Because one player scored a brilliant hat-trick to guide his team to Brazil! Now what will happen if another player produces a magical performance just before the latest deadline ends? Like the French coach said - Changing the rules after the race has begun is cheating.
FIFA extending the voting deadline is not something which is the point of discussion in this article. When FIFA managed to combine one of the most renowned award in footballing circle, Ballon d'Or with it's own controversial FIFA Player of the Year, they managed to destroy the Ballon d'Or brand completely. Now this award has been under suspicion and controversy every time. It has, to an extend been reduced to a popularity contest. In 2010 the fact that Lionel Messi won it ahead of Xavi and Sneijder highlighted why it would always remain a popularity contest. The very fact that Sneijder didn't even get in to the top three was a travesty of justice. More or less the voting has been influenced by loyalty to Club, Nation, Religion, Team etc. Take a look at the voting charts and you will find that many doesn't even look at performances before voting. Even if some analyses it, it becomes a bigger issue. Remember the controversy created when the Iranian coach, Carlos Queiroz (who is Portuguese) chose Messi over Ronaldo.
"In the World of Fools, it's folly to be wise".
Recently Canadian national team coach, Benito Floro(former Real Madrid manager) revealed his votes for 2014 FIFA Ballon d'Or - Ronaldo, Iniesta and Xavi. It never came as a surprise as being an ex-Real Madrid Manager and a Spaniard he went for those choice. The question to be asked to Mr. Floro is why he thinks that Xavi and Iniesta were better or had a better season than Lionel Messi? The standard answer will be I could only vote for three and blah, blah and blah. He is not alone in this. Every Captain of National team and their coaches are following the same example. The very fact that FIFA mentions no criteria to pick the choice makes it very difficult for players and coaches, traditionally not regarded as wise among men. But the fun part this is almost the same way the media personalities are also voting - characterised by sheer and blatant bias. So removing the Players and Coaches right to vote may not fix it. The way to fix will be to address the voting method. I have to methods to propose.
1. Introduce Criteria while picking players
The first solution is a very complex one - just don't ask Captains, Coaches and Media persons to pick the three best players. Instead divide it into criteria, something like what they have in the Miss World contest - Best Photogenic, Best Smile like that; but stick to criteria which matters in football. Even FIFA could add the fair play criteria's in to this so that they can encourage better behavior from Players and Managers on the field. Now why I did call this as complex? Because, there are very technical constraints for adopting such a method. First of all will be the selection of criteria. Going by the way FIFA does things this could end up in a rather bigger mess. May be giving this task to a professional agency would ease the job a bit. Second will be whether the players will actually care to read and analyse these? If the players are going to write the same name in every section it is going to beat the whole purpose.
2. Increase the number of Samples
This is my favourite method. In the end of the day the FIFA Ballon d'Or voting process can be equated to a simple survey. In any survey, the accuracy of the same improves with more the samples. The more number of samples you could more or less accurately predict the results. Employ the same tactic here. First FIFA should shortlist 30 candidates for the Ballon d'Or final voting process. It is necessary to have at least 30 candidates as it will make the system more robust. The next step will be to ask the Captains, Coaches and Media Persons to rank them from 30 to 1, with 1 being highest. Pre-conditions should be put such that all thirty players should be ranked, only one player per ranking etc. Once they have ranked then you can easily find the best players of the World.
Why this Process will work?
Simple, isn't it. Let's say I am a Barca fan and a Messi fan. I would want Messi to win it or in the worst case any other Barca player. So because of my blatant bias and the misplaced loyalty I would most probably rank Messi, Iniesta, Xavi in top three. But since the system force me to assign rankings to the rest of the players; I will mostly place Ronaldo also in the top five; in the worst case in the top 10. Now imagine there will be a Ronaldo or a Real Madrid fan that will be doing the same. But when all the polls are taken together, the impact of these biased votes will be negated because we assume everyone to be biased. Hence this poll will earn better results and a true sense or ranking.
This system will be a bit of hard work for players and coaches, as they can't simply pick three players and forget the rest. The chances of many skipping this can't be ruled out. Then FIFA can force them to do this by withholding the funding to the Countries football body. Without any doubt the implementation of this system will retain the reputation the FIFA Ballon d'Or award is slowly losing. For the sake of Football, FIFA needs to introduce this system.
Do I expect FIFA to consider changing the voting system to make it more robust? It's FIFA so I doubt. Then miracles do happen; at least occasionally.... Maybe.... Whatever....
All About FC Barcelona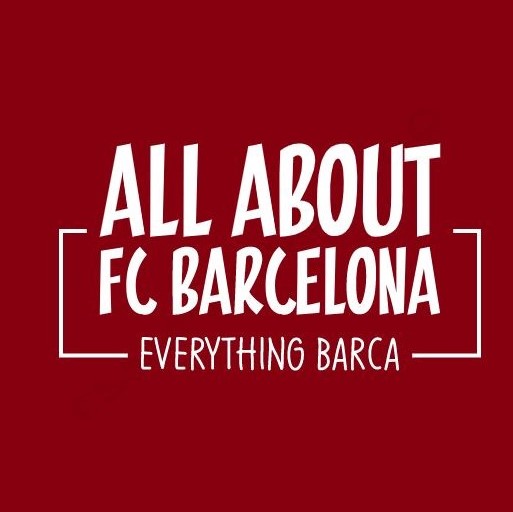 AllAboutFCBarcelona.com is a Blog dedicated to the Most prestigous Club in the world, FC Barcelona by an ardent fan. Here I discuss about the Latest happening surrounding our Club and present my Views about the same.