"Failure is not fatal, but failure to change might be. - John Wooden "
How fast time changes? Last week we were talking about the possibility of this Barca side emulating the "Arsenal Invincibles"; right now we all have our favourite word on our mouth "THE CRISIS". Now, we jumping on to the word Crisis may not be a big thing, we tend to go for that at the drop of the ball. But this time around it may not be us over reacting, but we may have a bit of crisis in there. May not be anything to shatter the whole season; but not heeding to these warning definitely could end the season in tears!
So with the last night defeat against Athletic Bilbao we have thrown the race for La Liga wide open. Atletico Madrid is lying on the second position with same points as us and Real Madrid suddenly is back in the race big time with just three points behind us. We still retain our top spot courtesy of the goal difference, but one wonders how long it's going to continue. In the last two matches we were able to score once that too courtesy of a penalty. To make matters worse, the high flying Villareal will be visiting Camp Nou in two weeks' time. We have some time to turn this around by the time they arrive. But before that we have a Copa Del Rey tie and a Celtic visit to deal with. The Celtic visit could be very important as the result in that could decide whether we top the group.
Sometimes I feel we deserve what we are getting. I mean, just rewind two weeks when Messi's injury setback occurred. We all felt that it could only affect us in Europe but not in La Liga. The overwhelming belief was that Messi has been below par this season and we would play better without him. Now that is settled for the time being! We all long for him now; but once he is back I can guarantee you that we will start taking him for granted. Neymar was supposed to fill the absence of Messi, but that was not to be the case. Honestly, he has been our better players in these two matches but still couldn't make the decisive impact. This was the reason why I wrote earlier Why we should not get over excited about Neymar?. Without Messi at top his mazy runs suddenly is not yielding the intended results. Then you can't blame him for that! He has always played with a striker in front of him and at Barca suddenly we don't have any one as a focal point. Where is David Villa when you need him? Oh Sorry, he is in the wrong team right now!
Tata Martino could be facing his first crisis at Barca. He better needs to fix it or otherwise it has potential to swallow him up. Some of his decisions today were quite strange! Everyone expected Bartra to start this match. If not, why was he rested against Ajax. He has been the best defender for some matches and everyone agreed that his presence was necessary against Bilbao, an opponent who always torments us. The decision to start with Pique also didn't make sense. Pique has been playing non-stop for some time (due to injury to others) and it was time he gets some rest. The insistence to use the false-9 even with Messi absent is another thing which baffles me. What surprises me most is that even with Messi present we shifted from the false 9 against Real Madrid at home. Martino needs to come up with the answers quickly considering that we have some series of tough matches coming up. Toughest of all will be the visit to Vicente Calderon in January, may be before Messi returns.
All About FC Barcelona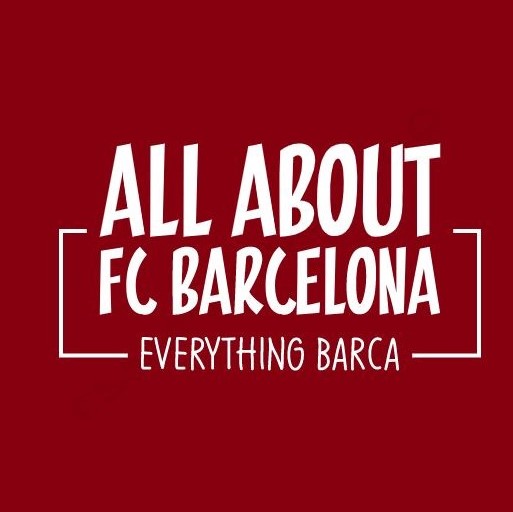 AllAboutFCBarcelona.com is a Blog dedicated to the Most prestigous Club in the world, FC Barcelona by an ardent fan. Here I discuss about the Latest happening surrounding our Club and present my Views about the same.