"Football is strange; Football fans are stranger,but strangest are the Journalist who writes abut football". The fore-mentioned statement could act as a bible when dealing with Catalan media especially the likes of Mundo Deportivo and Sport. Otherwise how can you explain this. A few months back when Jonathan Dos Santos decided to stay in the club and fight for his chances, they went after him. Now it's the turn of Victor Valdes, who has made it clear that he will not be extending his contract beyond 2014. They call him disloyal, ungrateful, foolish, stubborn etc for giving the management enough time to prepare to find a replacement. What did these two players did to deserve this? Valdes didn't speak behind our back nor did he tried the blackmailing tactics widely used to get a better deal. He may not get a better deal than what he had at Barca anywhere else. But he still wanted to move away from the club, the reasons all personal to him and he don't owe anyone any explanation.
In football the term loyalty is always a tricky word. The media and fans expects absolute loyalty from their players and staffs. So we start hearing name calling, cursing and all when a player looks for a better opportunity somewhere else. He will be accused of treachery and back stabbing, over looking the fact that, if the player's performance drop the same people will be too happy to fire him. That time the loyalty shit does not matter. We had a classic example in our own ranks not long ago - Alexander Hleb. When he moved from Arsenal to Barcelona, he was one of the most promising players in the continent. His only mistake was that people somehow expected him to replace the void left by Ronaldinho. Which was a ridiculous expectation to say the least. Soon he fell out of favor with the fans, coach, media. For a lot of people at the club he simply seized to exist. We never gave him the chance he deserved and that destroyed a very good career to pieces. I don't suppose that the same people who call Valdes a traitor, will ever stand up and say that we destroyed Hleb's career. In a way that's life at top footballing clubs. The strange fact is that the guys who are writing these nonsense will not think twice to take up an offer from another publishing firm or media house, had there been an offer. At that moment loyalty does not matter, they will say it is all about ambition and growing up the ladder; something they will not like the footballers to have.
In this context, one need to ask the big question "To whom should a Footballer be loyal to?" I once read this line "You should be loyal to your Work not to your Company, cause you will never be sure when the Company will stop loving you". A wise statement indeed. Football evokes so much passion for us fans, that we tend to forget the big picture for most of the time. In the midst of all the emotions, euphoria a footballer is merely doing a job for which he is hired for. We may love the club but that doesn't mean that he has to display the same emotion if he is doing his job properly. Everyone of us complain unfairly when some of our players leave for better shores(in terms of money, performance etc) and throw the loyalty crap. But do anyone of us ever question why the players who join our club about their loyalty. If Valdes is disloyal, then why the same yardstick was not used against the likes of Henry, Ronaldinho, Villa, Alves, Cesc etc. They all should have been loyal to their old clubs and sacrificed their personal ambitions and dreams for those clubs?
Now coming back to Victor Valdes, there is no doubt that he was the best we had(an still having) for a pretty long time. He is not perfect, none of us are. But to the most part he was simply perfect for us. But still he had to be the one players who has been under tremendous pressure at Barca. For a long time he was everyone's favorite fall guy. People always found fault with him forgetting the fact that with him in the goal we won 19 title. No other Goal Keeper around have three European titles to his credit. And he played a huge part in those finals. We are lucky to be living in the Golden era of FC Barcelona football club. For ages this decade will be remembered and craved for. Victro Valdes played a huge part in starting this era, I would say the most important part. He was the one reason why we won the 2005 UEFA Champions League final against Arsenal.
He twice denied Theirry Henry(who was at his very best) on one on one situation in that final. Had one of them went in, may be this golden era wouldn't have ever come through. We remember the impact of Iniesta, Larsson, Ronaldinho, the equalizer from Eto'o, the winner from Belletti but we conveniently forgot that two saves which kept us in the game. We should be indebted to Valdes for keeping the fight on. Even in the final at Rome his save in the first ten minutes won us that final, a fact which Guardiola always acknowledged.
Valdes wasn't a perfect keeper by any stretch of imagination, nor he was a legendary. But he was the best suited for our playing style. No other keeper has his ability to start an attack and passing skill, which is so essential to our plans. He has it's issue with aerial balls, then every Spanish goal keeper has those. I still believe he is the every best when it comes to one on one situation, may be has waned a bit in that department lately. Yes he does that occasional mistake which result in conceding needless goals. If you look at every other keepers, they all does the same; the only difference is that because of our playing style Valdes had to deal with that alone compared to others.
To make matters simple, Valdes will see out his current contract. He has given enough time for the club to find a suitable strategy to deal with his departure. They could even try to sell him this summer or let him go for free in the next. But those decisions are for the club to make. We all would have loved to see him continue, but he doesn't feel like. Respect that. For all his small short falling, he is the most successful custodian Barcelona had in their entire history. That's no mean task. With Valdes moving out we have to find a replacement soon. Oier Olazábal could be tried, there are rumors of other keepers being linked. Whoever replace him will have a huge role to fill. With Valdes at Goal, we conveniently forgot that at Barca the attack start from him. That's how good he was to our playing style. He still got eighteen months left in his contract and fans should thank with every minute he has played. May be he will stay after seeing the affection of fans, just Hoping.
All About FC Barcelona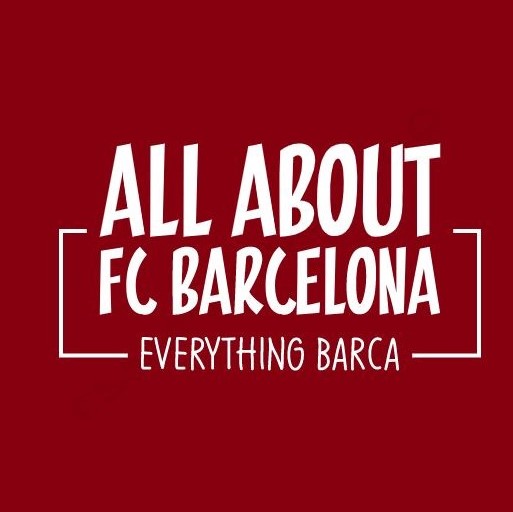 AllAboutFCBarcelona.com is a Blog dedicated to the Most prestigous Club in the world, FC Barcelona by an ardent fan. Here I discuss about the Latest happening surrounding our Club and present my Views about the same.