Lionel Messi opened the scoring for Barca
cesc fabregas and Thiago scored in the Second Half
Barca continued with their excellent start of the season with a well fought 3-1 victory against Malaga away from home. At the half stage of the season, we now have a huge 55 points out of 57 points. We have won all our away games this season in La Liga. Lionel Messi opened the scoring in the first half, Cesc Fabregas and Thiago completed teh scoreline for Barca. With Villa ruled out due to injury, Tito went with a front three of Messi, Pedro and Iniesta. Xavi, Cesc Fabregas and Busquets made the midfield. Alba, Pique, Mascherano and Alves made up the defense. Pinto, Puyol, Adriano, Song, Thiago, Sanchez and Tello made up the bench.
Pelligrini organised his midfield in a very compact manner and they were pressing us well from the start depriving us of space. In the 7th minute a horrible mistake from Malaga defense almost gave Messi his opening goal, but goal keeper Willy saw us why he is leading the Zamora race now with a well judged save. The game started to open up after the first ten minutes of calmness. Both sides had decent half chances around the 10 minute time. In the 13th minute Iniesta sent in a great cross with the outside of hgis right foot but it went agonisingly close of Cesc Fabregas' out-stretched legs. In the 17th minute a great ball through the middle almost found Pedro through on goal, but Willy was once again there to clear the danger. In the 26th minute Willy made an excellent save from Iniesta to deny the Spaniard from opening the scoreline. But in the 27th minute we opened the scoring with Messi scoring from a gift from Malaga. Camacho played an awful back pass trying to find his goal keeper, but instead found Messi; Caballero did well to make himself big, but Messi being Messi rounded him and finished calmly. In the 29th minute Cesc fabregas came almost close to doubling the lead after some brilliant play by Iniesta. In the 37th minute Valdes held onto a good header from Santacruz from a Joaquin free kick. Malaga looked very composed in defense but still had to go into the break down by a goal. Their defense was very well organised and Midfield was very effective.
The way Malaga was looking comfortable in midfield, showed may be we needed Iniesta in midfield rather than Cesc. But Tito went without any change after the half and thank god for that. Why? Because he scored the all important second goal. In the 50th minute Fabregas made the scoreline 2-0, Messi providing a gem of an assist there. Messi played Fabregas through from the left with an outrageous pass using the outside of his foot. After the second goal we definitely eased up a bit, obviously having to meet them again on Wednesday night in Copa Del Rey. In the 73rd minute Thiago came in for Cesc. In the 74th minute Mascherano made a brilliant interception to clear danger from a brilliant Malaga move inspired by Isco. In the 78th minute Sanchez came in for Pedro. In the 82nd minute Thiago made sure of teh win with a brilliant finish after playing a brilliant one-two with Messi. In the 89th minute Buonanotte scored for Malaga from a brilliant free kick. Valdes could do nothing, only watch a hard earned clean sheet being grabbed from his grasps. In the 92nd minute Alexis had a great chance to score a fourth for Barca but failed.
Don't be fooled by the scoreline, this one was a huge struggle. Pellegrini setup his team to counter Barca so well that one needs to aske what would have happened had the mistake from camacho didn't occur. But then against this Barca a simple mistake like that could prove deadly and to the credit to our boys, we made that happen. It was a equally contested match for the majority of the minutes, but when it mattered we managed to up the game. With one goal and two assist, Lionel Messi ideally should be considered the Man of the Match. But for me he wasn't, he did well but not that great. If I had to pick one, I would go for Busquets, who was excellent. stood up in the early minutes and made sure of every intervention. Jordi Alba also had a brilliant game in defense. Now the contest moves to a different scene - Copa Del Rey match against Malaga on wednesday.
All About FC Barcelona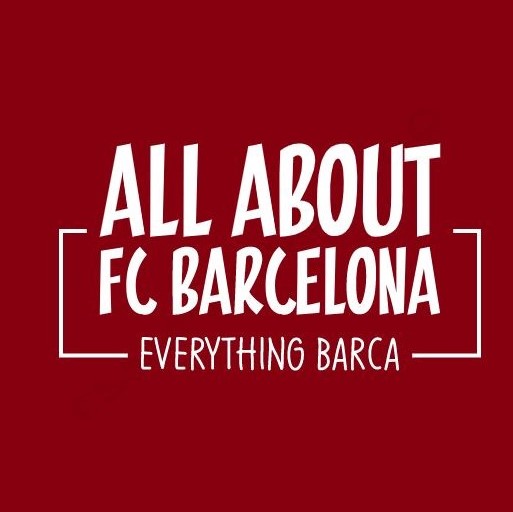 AllAboutFCBarcelona.com is a Blog dedicated to the Most prestigous Club in the world, FC Barcelona by an ardent fan. Here I discuss about the Latest happening surrounding our Club and present my Views about the same.