If there is an apt title to describe last night's clash against Atletico Madrid, then it has to be this headline. Thirty minutes into the first half most of the Barca fans were a bit scared. Falcao has already scored once, he had hit the post once and almost came close to scoring another. This all happened even with Puyol doing his very best marking the most sought out center forward in the World. Atletico Madrid came out with a plan and was executing the plans with near perfection. They stayed compact in the midfield, closed down our midfield and double marked Messi out of the game. Forget shot on goal, we didn't even have a shot at goal for so long last night. Watching the proceedings it was clear that we may require a bit of individual magic to see us through this match. But from where will it come? Messi was made completely ineffective by the brilliant marking of Atletico midfield. The next option had to be Iniesta who also was struggling to run at the back four. To make matters worse we had Pedro and Sanchez competeing with each other to find out who had the worst game of the night. So the only hope was to somehow reach the half-time with no more new damages done.
How wrong one could be about this Team? Up steps Adriano - Vilanova's favorite utility man. He received the ball on the right, to imagine that something brilliant was going to happen from there - you have to be J R R Tolkien. But it did happen, like magic, like fantasy! and what a brilliant piece of magic it was. With facing away from the goal at an angle of 45 degree, Adriano sent in a thunder striker curling into the far corner. That was the piece of magic we were all hoping for, the only difference was that it came from the least expected person. Honestly I have to admit that I wasn't much confident of the idea of picking Adriano ahead of Alves. Adriano has been a very consistent player, but he has the habit of losing his focus and a penchant to play the players onside by stepping away from the high line held by our defense. The Ronaldo goal in the Clasico was due to that.
But this match was turned on it's head by one man and it was him. To say that the goal energised us is a lie, but it broke the bravehearts of Atletico side. Remember the clash between Levante a couple of weeks back, the same story repeated here. So slowly Iniesta started to dominate and Atletico started to panic. That panic resulted in we taking the lead just before the half time. The calmness shown by Busquets in converting that goal describes this team very well. We the fans panic and scream at the first instant of trouble, not these boys. There may rise times when they doubt their abilities, but they seldom doubt their team mates ability. The game ended at teh second goal. If the equaliser shocked the team from Madrid, the Busquet goal simply deflated them. There was no way back.
The second half went as planned. Atletico even with Falcao at his prime never came anywhere near our goal. There were occasional raids, but none to make us worried. Then Messi who was sleeping till then got up and scored one goal. This match was supposed to be a personal battle between him and Falcao. He was nowhere to be seen prior to that, so he had to wake up for some time. Then towards the end he remembered that he always has to score in pair, and he completed that too - courtesy of a great pass by Atletico defender. The final score done and dsuated with.
All About FC Barcelona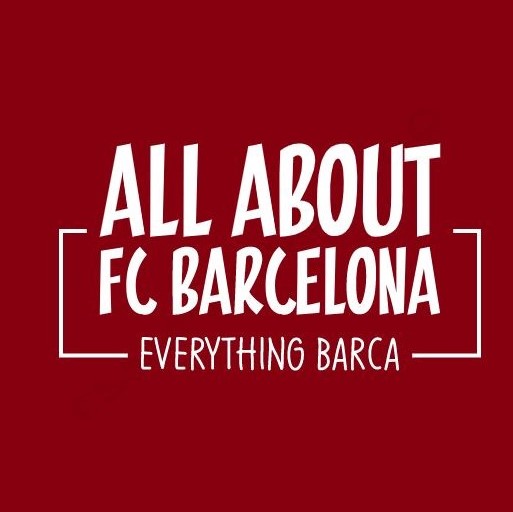 AllAboutFCBarcelona.com is a Blog dedicated to the Most prestigous Club in the world, FC Barcelona by an ardent fan. Here I discuss about the Latest happening surrounding our Club and present my Views about the same.