FC Barcelona starts their Champions league Campaign with Victory.
Messi scored two goals to give Barca a hard fought victory.
Tello Opened Scoring against Spartak Moscow
Tito Vilanova's Barca got off to a winning start at Camp Nou with a come-back from behind victory against Spartak Moscow. When Tello scored early everyone thought it going to be a routine win, maybe a massacre. BUt it wasn't to be. Two defensive lapses saw us going 2-1 down. But when we have the World's Best Player, you don't have to worry much. Messi scored twice to give us a tough 3-2 victory. Tito should be happy with the victory but he surely have a huge task at hand with defense and now with Pique also picking up an injury. As expected Vilanova went with a predictable line-up. Valdes started on goal with a defense of Alves, Pique, Mascherano and Adriano in front of him. Busquets, Xavi and Fabregas formed the midfield trio. Pedro, Messi and Tello started upfront. Pinto, Villa, Sanchez, Thiago, Song, Bartra and Montoya started on the bench.
Surprisingly Spartak Moskow started with an intensity which surprised us a bit. Maybe it wasn't a surprise as Unai Emery's team always give us a fight. But soon our boys step up their game.In the 6th minute Alves slipped a ball into box, putting Messi in but the defense was able to clear it for a corner. The resulting corner saw Pique getting injured which ended his involvement of teh day. Vilanova brought in Alex Song for the injured Pique. In the 14th minute Tello opened the scoring for Barca with a great shot from outside the box into the far corner. In the 20th minute Messi shot wide from outside the box. In the 29th minute Spartak Moscow equalised when Dani Alves directed a good cross from right into his own goal. That was quite strange, as Alves had the entire cross covered but screwed his clearance. In the 32nd minute Busquets had a header going agonisingly close to far post. In the 37th minute Xavi's clever chipped header was denied by the keeper. The half ended with a xavi shot which went wide off the far post. Throughout the half Spartak was keeping their shape through the middle in defense and that negated the effect of Messi. Our best oppurtunities were coming from the flanks.
In the 56th minute Valdes was forced to make a routine stop from a quick Spartak counter attack. In the 58th minute Lionel Messi was denied from putting Barca into lead by a brilliant save from keeper. It became much worse for us with Spartak Moscow scoring from the counter attack to put them in 2-1 lead. In the 64th minute Vilanova brought in Sanchez in place of Alves. In the 72nd minute Lionel Messi equalised for Barca with a simple tap-in after Tello did all the hardwork on the left inside the box. In the 75th minute David Villa was denied with a sliding gol line clearance. In the 80th minute Lionel Messi put Barca in the lead when he headed from close range from a Alexis cross into box. The match ended with a Spartak Moscow corner which gave us all a bit of scare, but no harm was done from it.
Oh, this one was supposed to be a routine win. But it turned out to be exact opposite of it. Now I am a bit worried about our return trip to Moscow. We had to make sure that we had secured qualification before going there. We definitely have a problem in defense and especially with more players picking up injury. Maybe it's time to give Bartra some playing time against Granada, so that he is prepared to take it when necessary. The two goals came from rapid counter attack on the flanks which stretched out our defense line. Messi may have scored twice but had a very average game. Actually he looked really bad till he scored the goals. Meanwhile Tello, even though he looks like a one-dimensional player is improving leaps and bounds and also scoring goals. So that's not bad.
All About FC Barcelona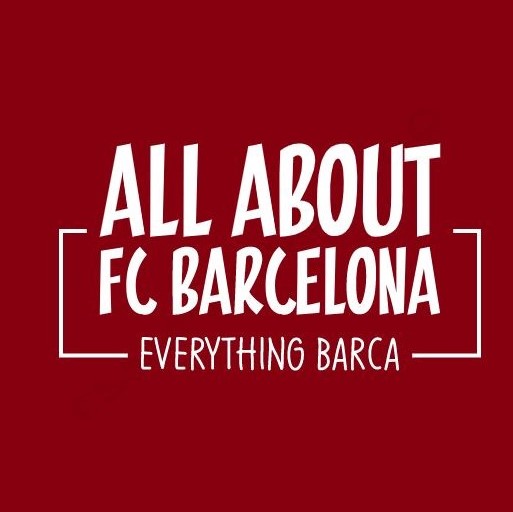 AllAboutFCBarcelona.com is a Blog dedicated to the Most prestigous Club in the world, FC Barcelona by an ardent fan. Here I discuss about the Latest happening surrounding our Club and present my Views about the same.