Joseph Pep Guardiola
What Josep Pep Guardiola achieved with Barca in four years cannot be termed anything less than a miracle. May be it cannot be termed as a miracle in the literary sense, simply because this was nothing unexpected and also was carefully planned. But still fourteen titles in four years does tell the story. Titles and individual honours actually does not tell the story of the miracle manager, it's more than that. Guardiola redined football as we know or atleast as we we were all following. In an era when football is becoming more static with unchanged tactics and predictable styles, Guardiola brought the fun back to the game. Watching Guardiola's term at Barca is the only lesson a keen football fan need to understand the nuances associated with the game. He was also able to squash the stereo type associated with the today's game(especially the English game), that "Beautiful football does not win Titles". Guardiola's Barca did play beautifully and they definitely won titles, lots of them. In an age when football is becoming more and more negative, Guardiola can hold his head high as he not only bucked the trend but also managed to instill some belief in them among others.
Josep Pep Guardiola - On Top of the World
Guardiola's success with barca may have to analyse season by season, otherwise we will miss a lot of definite details. I though he rode his luck a bit in his first season at charge. What luck, one may ask. He was definitely lucky to inherit a heavily talented squad. He was lucky that there was a total agreement among fans, media and management about the under performing super stars. That made his life easy when he went ahead offloading each one of them. He was also lucky that despite his valiant effort he failed to sell Eto'o, that proved crucial to the treble winning season. But it will be unfair to say that all this was down to luck. Despite his inexperience, Guardiola had a clear understanding on the direction the club has to take. He zeroed in on the pillars on which he wants to build his team - Xavi, Iniesta and Messi. All three of them evolved tremendously in new dimension under his leadership. Before Guardiola's time in charge, we did play the much revered Tiki-Taka. But Guardiola brought a huge spirit into it. Under Gaurdiola possession was everything, we were not only keeping the ball more but also pressing more and with unbelievable instensity. That meant huge success following and not also that Barca once again become the team to beat in the World.
The second season saw he making more controversial decision. Selling of Eto'o wasn't such a popular move especially in a deal which could put the final bill at 70 Million. The Ibrahimovic transfer in the end turned out to be a failure. If I have something against Guardiola that was his stubborness. Eto'o did really well in Guardiola's first season but Guardiola went back to his previous season's decision to get rid of the striker. In the end, his insistence to get rid of Eto'o ended up in us paying a huge sum for Ibrahimovic. In the end that move back fired on us, with Eto'o wnding the season with another treble season at Inter Milan and we failing to realize the dream of winning Champions League at Bernebeu. But there were positives to that campaign, in the role of Messi taking the lead in everything on the field at Barca. That proved crucial for the third season's enormous success.
If you ask me Guardiola's time at Barca, I would say his fourth and final season was the pick for me. It was a treat to watch. Many may argue against that, especially when we failed to win both La Liga and Champions League titles. But this season was nothing about titles and silverwares. For the record we still won four fo them, but last season was all about football. I have never learned so much about foootball in my entire life like whicle watching Barca last season. It was a delight for every Barca fan. What did we not see last season? We saw a 4-3-3, 3-4-3, 3-4-3 diamond, 3-5-2 and in the end we also saw the inverted pyramid 1-2-3-4. It never ended there; in the first Clasico in League at Bernebeu we saw Guardiola out-witting the self proclaimed Special One(the one whose only patended style of football is "Park The Bus") with a change from a four man defense to a three and a half man defense which completely blown away. We also saw the false 9 and and even the false 10's. It was so strange to see commentators actually giving all the credit for Spain's success with false 9 to Del Bosque. The fact of the matter is without Guardiola making a a success out of it he would not even have tried his hand on it. That was one of the reason I was so angry when he announced his departure. For me the fourt season looked like a stepping stone of something grander and more mesmirising in the coming season. But in the end it we have to respect his decision.
The begining of the next season will be very well the most nervous period for a Barca fan. When Guardiola took charge the situation were pretty bad, so only things could have gotten better from there. But this is different. FC Barcelona still remains the team to beat in Europe and with Mourinho's Madrid breathing down our neck, Tito could have a limited window to experiment. But the experiments has already been conducted last season and Vilanova needs only to fine tune it. In that sense handing the reins to a person who was very much the part of everything in the last four season was a very bright move. Having said that with a a new era starting there will be more expectations and doubts. But Vilanova still has the that brilliant sqaud available to create his magic. Guardiola's next assignment will be used to judge the caliber of his Managerial ability. Regardless of that for a Barca fan he gave the Golden era we all dreamed off. Wishing him all the best in the future and all the thanks for the memorable moments and magical football over these four years.
All About FC Barcelona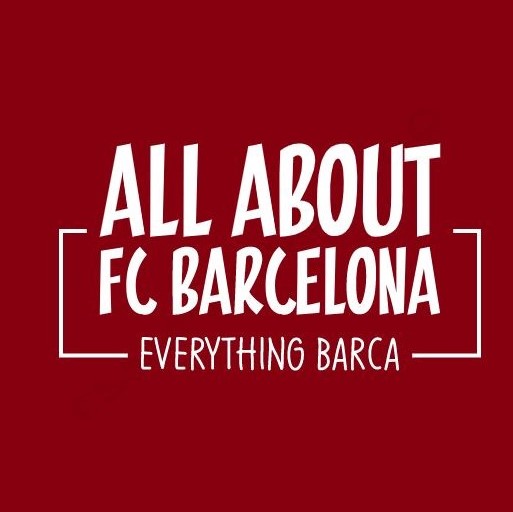 AllAboutFCBarcelona.com is a Blog dedicated to the Most prestigous Club in the world, FC Barcelona by an ardent fan. Here I discuss about the Latest happening surrounding our Club and present my Views about the same.