Absence of Major Stars annoys Hamburg Fans.
Messi was ruled out following a last minute injury.

FC Barcelona vs Hamburg Controversy
Barcelona management wouldn't have anticipated how quickly a normal pre-season friendly turned out to be everything other than that. The club and fans were worried after the 2-1 victory at Hamburg and that was due to the injury to Muniesa. He was supposed to start featuring in first team plans this season, so that was the main worry for the club. But there was a PR disaster happening somewhere else. Hamburg fans, and rightly so was really upset to see Barca play a second string side and to make it worse the tickets were priced higher than usual. No one will want to pay more than usual to watch a Barca B+ match. And to make matters worse it wasn't some ordinary match - it was a match to celebrate the 125 years of the Club. Hamburg management did kind of anticipate the chance of something like this happening and actually had a close for penalty if Messi didn't play. Because of that Barca will get only 800,000 Euros instead of the agreed upon 1.2 Million. The entire mess was created by short sightedness of both club management and some seriously unanticipated circumstances. The latest news we have heard is that the Hamburg club is issuing refunds to fans.
Nobody can be blamed for the entire mess. As usual Hamburg fans accuses Barca of being disrespectful to their club. They may have a point. I know many of you would disagree with me. But honestly if you were in their position wouldn't you also feel the same. Meanwhile Barca fans have countered that accusation saying that it was Hamburg management who failed to anticipate this scenario. Usually pre-season friendlies will see a lot of players rested and with a Euro Campaign in the summer, everyone knew the entire Spanish Brigade would be absent. Now this is a Barca blog and I would stick to concentrate on where our club made a mess. First mistake by the club was not to understand the importance of the match. This was no pre-season friendly and that should have identified early. Of all the big clubs I think we started the pre-season late. So it was absolute stupidity to schedule this was the pre-season opener. Pre-season opener will never see major players participating and this was a match grander that that. There is no doubt that Hamburg Club should have also thought about it. But our boys also should have anticipated this. I mean if you are invited to some celebratory match for Nelson Mandela's birthday and you turn up with a team minus all the important players, think about the PR disaster. Ok, may be this may such an important match; but for the Hamburg fans it would as important as that. The management should have respected that and aticipated that.
You cannot blame Hamburg wanting to host Barca for such a celebratory event. A full strength Barca side would be a treat to footballinmg fans regardless of whether you get thrashed on field. And definitely it also gives you huge advertising revenue. But Hamburg management should have done a bit of home work. They should have ideally scheduled this event later in the tour. And the second and biggest mistake from both the club was to bank on the name of Lionel Messi to lighten up the show. There is no doubt that had Messi played even one half this situation wouldn't have come up. I think both the clubs believed Messi who had a decent vacation without any footballing commitments should be available for the firendly. And then the injury struck and he was ruled out. Suddenly there were no stars in the line-up to sell the show. For us Barca fans - the likes of Sanchez, Mascherano, Alves all could be stars. But for a fan of another club the stars of Barcelona mainly would be Messi, Iniesta, Xavi, Puyol, Villa etc. When Messi injury news came out I realised that this could be a mess, because we didn't have a person whose name echoes in the world in the line-up. Alexis could be the star of the future but wouldn't sell an even like this.
In the end both clubs managed to make a mess out of a very important event. The usual excuses of "their club should have thought about" it does not sell here; as a club whose motto is "More than a Club" we should have anticipated this. I don't think our management thought about anything other than the 1.2 Million offered. That was bad. It also shows a total lack of apathy among clubs in how they treat fans - be it theirs or someone else. It was sad to see a huge day in Hamburg fans life turn out to be a Dud. They deserved more than that, because the game belongs to the fans and not to any managements.
All About FC Barcelona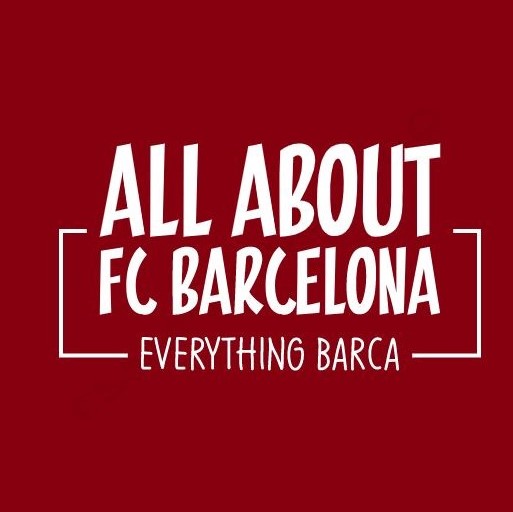 AllAboutFCBarcelona.com is a Blog dedicated to the Most prestigous Club in the world, FC Barcelona by an ardent fan. Here I discuss about the Latest happening surrounding our Club and present my Views about the same.