Ok, Arsenal fans could up in arms against me for posting this. But relax guys there is no chance of this completeing this season. But it is always good to have a debate on a subject which matters most to Catalans. Guardiola and Laporta both have made clear their hopes of signing the Catalan. Cesc Fabregas, naturally is a catalan and is a product of Barca's youth academy and therefore naturally will fit into Barca's scheme of things. But at reported asking of 45 million Euros, Barca management will stay away from him for atleast this year. Not because he lacks quality, but for that amount he will be an extra-vaganza. If FC Barcelona manages to sign Cesc back, it is not yet clear whether he will get a regular start. Many of the fans would disagree, I also agrees that he is of highest quality. Naturally if he has to start then we have to shift Iniesta to front left, competing with Henry. But is that a solution. I have earlier written a post of why the Xavi - Iniesta Duo is the best in the world -
Andres Iniesta vs Xavi Hernandez; The Dangerous Duo
. Now ideally we will not like to unsettle that combination. Fabregas and Xavi are similiar kind of players and moving Iniesta out of that midfield will take a lot of variety from that midfield. Just see how Spain struggled with the absence of Iniesta recently. Fabregas and Xavi relies heavily on giving those wonderful defense splitting passes but Iniesta is one of the most naturally gifted dribblers and provide the pace to the midfield and to an extend the surprise. That is why Iniesta and Xavi together is a great combination than Xavi and Fabregas. But also I believe that a Fabregas and Iniesta combination in the midfield will be as dangerous as Xavi - Iniesta duo.

Now that is what bothers me - Fabregas is the ideal replacement for Xavi. Xavi at 29 will have some more playing years left in him; Fabregas who is 22 will be an ideal choice for the future. But if we somehow sign him now I don't think we will be able to give him enough playing time that does justice to his talent. But then the real dileama is that he is the best replacement for Iniesta and Xavi available at this moment in the world. And with him available we will be able to rotate the midfield more and keep the little masters out of injury from long time. But then the real problem will be he may not get a starting place in the biggest matches, let's say a crucial El Classico encounter or a Champions League final. That is the reason why I believe we may not go for him at the quoted amount but at a lower rate around 30 million it is good to bring him back. Again there is a chance that by the time Xavi fades off we might have a suitable replacement coming from the youth setup. But for now I believe he will be best served at Arsenal but I don't see him staying there in the future.

All About FC Barcelona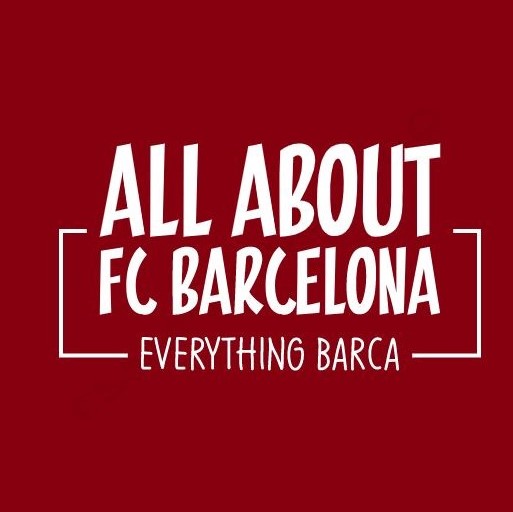 AllAboutFCBarcelona.com is a Blog dedicated to the Most prestigous Club in the world, FC Barcelona by an ardent fan. Here I discuss about the Latest happening surrounding our Club and present my Views about the same.