The football world is abuzz with speculations about Ousmane Dembele's potential exit from Barcelona, with Paris Saint-Germain showing keen interest in the French winger. Having spent a staggering 105 million Euros to secure Dembele's services, Barcelona now faces a crucial decision regarding the player's future. In this analysis, we explore why the time is ripe for the Catalan giants to sell the talented but inconsistent winger.
Back in 2017: Neymar's Shadow
Following Neymar's shocking departure to Paris Saint-Germain in 2017, Barcelona was determined to find a suitable replacement for their Brazilian maestro. That's when Ousmane Dembele, a highly-touted winger from Borussia Dortmund, caught their eye. With his explosive pace, dazzling dribbling skills, and the potential to become the club's next superstar, Dembele seemed like the perfect fit for Barcelona's ambitious rebuilding plans.
Struggles and Inconsistency: Dembele's Downfall
Despite occasional flashes of brilliance, Dembele has struggled to live up to the lofty expectations placed upon him. The burden of being the "Neymar replacement" proved to be a heavy weight on his shoulders, making it difficult for him to fully shine at the Camp Nou.
Consistency and injuries have been the bane of Dembele's time at Barcelona. While he showcased moments of brilliance, his inability to maintain a consistent run of form disrupted the team's attacking flow and hindered his growth as a player. Some critics argue that his playing style, heavily reliant on explosive bursts of speed and flair, has made him more susceptible to injuries, further hindering his progress.
The infamous missed chance against Liverpool in the 2018-2019 UEFA Champions League semi-final stands as a defining moment in Dembele's Barcelona career. That costly miss allowed Liverpool to stage a dramatic comeback, leaving a bitter taste for the Catalan club and its fans.
Revival Under Xavi, But Falling Short
Despite a slight revival under coach Xavi, Dembele has yet to evolve into the game-changing asset that Barcelona desperately needs. While there have been signs of improvement, he still falls short of being the superstar that the club hoped for.
The Time to Cash In: A Crucial Decision
With Paris Saint-Germain's interest in Dembele gaining momentum, Barcelona faces a crucial decision. Amidst financial challenges compounded by the pandemic, selling Dembele now could provide the club with much-needed financial relief. The transfer fee generated from his potential sale could offer flexibility to reinforce other squad areas and pave the way for a fresh start.
For Dembele, a move to Paris Saint-Germain might present an opportunity to escape the constant comparisons with Neymar and reignite his career in a new environment.
In conclusion, the time has come for Barcelona to consider selling Dembele. By seizing the opportunity to cash in on the talented winger, the club can potentially strengthen its squad and find a player whose style aligns better with their long-term vision. Meanwhile, Dembele could benefit from a fresh start and the chance to fulfill his true potential in a new setting.
All About FC Barcelona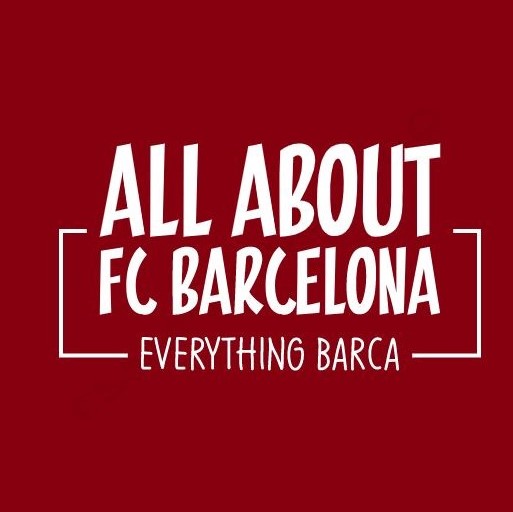 AllAboutFCBarcelona.com is a Blog dedicated to the Most prestigous Club in the world, FC Barcelona by an ardent fan. Here I discuss about the Latest happening surrounding our Club and present my Views about the same.