Source: Pixabay
For many years now, Barcelona have been at the top of La Liga, and, over their years of success, academy products have been vital in providing a youthful vigour that has put them on top of the footballing pyramid, However, they have, in part, experienced a drought of talent within the last few years, choosing instead to arguably waste money on signings such as Andre Gomes and Martin Brathwaite. At the same time though, La Masia has begun to take more of a front seat, and it could be the academy once again that brings Barca some success.
In any specific team, having a successful youth academy setup can be vital to any potential successes and in years gone by, Barcelona proved this. It was at the historical La Masia academy where players such as Messi Xavi, and Iniesta developed, forming the core of the Catalan's midfield and attack for the best part of a decade and longer. Intriguingly, La Masia in 2010, arguably Barca's heyday in recent years, became the first youth academy to have trained all three Ballon d'Or finalists for a given year as Messi, Xavi, and Iniesta were the three players nominated that year.
More recent years have seen the academy kickstarted again, with starlets such as Ansu Fati and Xavi Simons coming through within the last three years. The former has become a key part of the Barcelona first team over the 2020/21 season, with him becoming La Liga's Player of The Month for October 2020. This is testament to Fati's incredible work ethic that has drawn comparisons to the veteran winger that sits on Barcelona's other side of attack, Lionel Messi.
Xavi Simons is also an interesting one, given that he became part of the Barcelona academy a decade ago, where the likes of both Real Madrid and Chelsea tried to sign him, but neither were successful. Simons is no longer part of La Masia, as he moved to Paris St. Germain in 2019 for a seven-digit fee, where he has been developing ever since. PSG themselves look to be attempting to recreate a La Masia of their own, given that they have poached not only Simons but, more interestingly, the FIFA 21 cover star, the French striker, Kylian Mbappe.
Source: Pixabay
It's certainly clear that those academy graduates and young players, such as the likes of the American defender Sergio Dest and the Spanish native Ansu Fati, have slotted right into the Catalan sides' first team. As a result of the impact of that blend of youthful spirit and experience, with Messi and Busquets, for instance, the odds Barcelona have to win La Liga are rather favourable, with the bookies tipping them as the favourites. Tehy are currently at odds of 6/4 against the likes of Real Madrid's 11/4 and Atleti's 13/8. It's definitely fair to say that it's tense between the two Madrid clubs, although it has to be said that Barcelona is in a rather fortunate position. With Lionel Messi also beginning to enter the twilight years of his career, the youth of Barcelona needs to step up.
It can certainly be said that, if FC Barcelona can keep up their current string of good academy prospects in a conveyer-belt like fashion, then they could be set up for more successes in the future. However, if history repeats itself, and Barca's transfer policy instead relies on bringing in ageing players to fill holes instead of promoting youth talent, then things could be an entirely different story.
All About FC Barcelona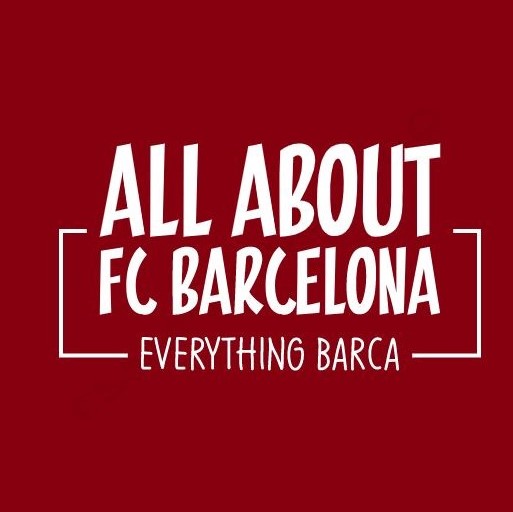 AllAboutFCBarcelona.com is a Blog dedicated to the Most prestigous Club in the world, FC Barcelona by an ardent fan. Here I discuss about the Latest happening surrounding our Club and present my Views about the same.