Despite the tie being two legged, the first leg result is paramount for Barcelkona considering thier not so great away form.

Barcelona Football Club would be heading into the Semi-Final of UEFA Champions League 2018-19 with the disadvantage of playing the second leg away from home. Considering our troubles of the past in Europe, especially away from home; this match more or less have become a must-win situation.

Barcelona goes into the first leg in a triumphant mood, winning another La Liga title; their 8 in last eleven season. On the other hand, Liverpool is in a tough dogfight for the title in England and we have to see how that pressure acts by the time of the second leg.

Will Messi be Instrumental against Liverpool?
Barcelona has already played two English sides in the competition this season. Against both of them, Lionel Messi has been instrumental in scripting victories. So when Liverpool visits Camp Nou tomorrow, all eyes will be on the Argentinian magician. If Lionel Messi turns up, then Camp Nou experience could turn out to be a nightmare for Liverpool.

From the start of the season, Lionel Messi has made it clear that Champions League remains his teams' top priority. Last season's disappointing exit was not the only reason! On a personal front, it is safe to say that Lionel Messi felt humiliated by the way the 'UEFA Best Player' award and 'Balon D'Or' award went.

Free Shipping. Buy Dell G5 Gaming Laptop 15.6" Full HD, Intel Core i5-8300H, NVIDIA GeForce GTX 1060 6GB, 128GB SSD + 1TB Storage, 8GB RAM, G5587-5859BLK at Walmart.com
He was considered only the fifth best player in the world and that was quite humiliating for one of the 'Greatest Of All Time'. That has clearly motivated him; Messi remains the top scorer in Europe and in the League also. The clash with Liverpool gives him a chance to face Salah, whom the UEFA awards rated as a better player than him.

Will Coutinho Start against Liverpool?
One could easily predict Barcelona's formation and line-up which will field against Liverpool. There are only two selection headaches for Valverde. The first one is about the Right back position. Semedo and Roberto both are in contention. But there is a high chance that Roberto will be preferred.

The second selection decision to make is regarding Dembele and Coutinho! Who will start? I expect Coutinho to get the go ahead. It's not because Coutinho has been sensational in last few weeks; it's just that Dembele has not hit full flow after the injury.

Coutinho starting means we will not have the added advantage of speed on counter. That will become an issue if Liverpool manages to subdue Lionel Messi. Messi against Van Dijk will be quite a battle to watch.

Liverpool will be Looking attack on Counter
One should not expect Liverpool to attack Barcelona, that would be a risky thing to do. Instead, their best option would be to use their tremendous pace on the counter. Salah versus Alba could be one of the main battles to watch out.

Free 2-day shipping. Buy Bose SoundSport In-Ear Headphones at Walmart.com
Barcelona should put effort to take control of the midfield and pin the opposition back to their own box. That will limit the options on the counter. Another big threat would be Liverpool's ability to convert from set-pieces.

For Barcelona, everything will depend on how dominant is Messi in the match. If he plays in full form, he could shred Liverpool apart. If not, then he needs his teammates to step up and create space for him, especially if Liverpool double teams against him.

For Barcelona, this is a must-win situation and also a match where they should not concede. If they don't concede an away goal in the first leg, the advantage would be with Barcelona in the second leg. Playing at Anfield would be tough but everyone expects Barcelona to score there. To have that advantage, we need a perfect night tomorrow at the Camp Nou.

All About FC Barcelona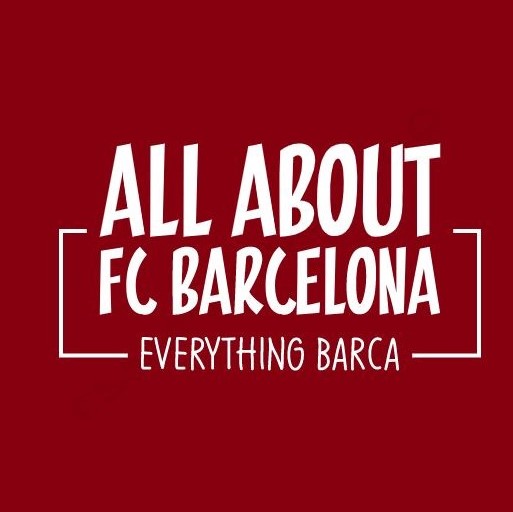 AllAboutFCBarcelona.com is a Blog dedicated to the Most prestigous Club in the world, FC Barcelona by an ardent fan. Here I discuss about the Latest happening surrounding our Club and present my Views about the same.