Despite getting a favourable victory, there is a feel that a repeat of last season can't be discounted out.

In the end, that nervous feeling never really left, despite the valuable 1-0 victory. One of the main reason was the unconvincing nature of the result. In a nutshell, we did achieve our goal for securing a valuable away win and a valuable away goal. But at the same time, it left that feeling that Manchester United is very much in the tie!

Maybe we are harsh on the team, discounting the magnitude of the task in hand! This was Barcelona's first victory against Manchester United at the Old Trafford in Europe. Comparing to the Lyon visit, we should feel ourselves to be in a better position when we face 'Red Devis' again in a week's time.

A Valuable Victory despite it's Unconvincing Nature
Had last season's sensational capitulation against Roma was not there; this result would have in the least hailed as a 'Very Efficient' one. Majority of fans were hoping for a controlled display at Old Trafford, but that never happened. This game was the first time we felt Barcelona midfield never existed.

Had Manchester United had better final passes, maybe we could be in much more trouble. Maybe that's quite an over-statement. Even though, our defense has it's vulnerabilities, like Sid Lowe brilliantly phrase it 'they are not as vulnerable as the team playing against them'.

When we compare with the great team which destroyed a much better United side at Wembley; this victory has its imperfection. But then maybe we shouldn't compare them! Despite our midfield getting overrun, we only allowed Manchester United to muster one shot at the target. Despite our being extremely disorganized in the attack, we scored one and force De Gea in making more than a couple of brilliant saves.

Barcelona was Brilliant at Start and then Fizzled Out
The start of the match was pretty electric, with us dominating and pushing forward with a purpose. It wasn't a big surprise when we went ahead 1-0 in the 12th minute; it was very much justified. But then on Manchester United did a brilliant job in disturbing our rhythm.

I have never seen, Busquets displaying so much vulnerability on the field. Every time the ball went to him, it felt that the opposition had a great chance to win it back. He was late to almost all challenges and lost ball countless times.

His teammates weren't faring any better. Ivan Rakitic was missing in action for most of the time and Arthur couldn't drive the ball forward. Never in my life, I have seen we struggling to build from the back. The only option for the defense to pass the ball forward was the 'Long Balls'; which we immediately lost.

Buy OFFICIAL FC BARCELONA 2017/18 CREST BLACK SOFT GEL CASE FOR LG PHONES at Walmart.com
Valverde failed the Team by Delaying substitutions
Now we come to our favorite topic - Valverde's inactions which compounds Barca's misery. At half time, it was clear that we need a different formation and more members in midfield. But Valverde being Valverde, never acted.

And when he did the same in the 65th minute by bringing Vidal and Roberto in, we immediately saw Barcelona settle down. The extra personnel in midfield helped and also the spirit of Vidal. If Manchester United was good in disturbing our flow, Vidal was brilliant in disturbing theirs.

Now all attention shift to the second leg. Valverde needs to rest the majority of his stars for the midweek game. Rakitic, Messi, Busquets all looked very exhausted after the encounter with Atletico Madrid. They should not be included in the squad. Also, Pique, who was Barcelona's best player and we need his fully rested for next Tuesday's battle.

All About FC Barcelona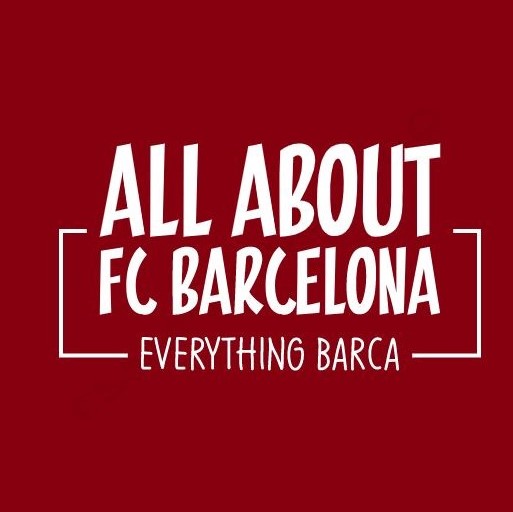 AllAboutFCBarcelona.com is a Blog dedicated to the Most prestigous Club in the world, FC Barcelona by an ardent fan. Here I discuss about the Latest happening surrounding our Club and present my Views about the same.