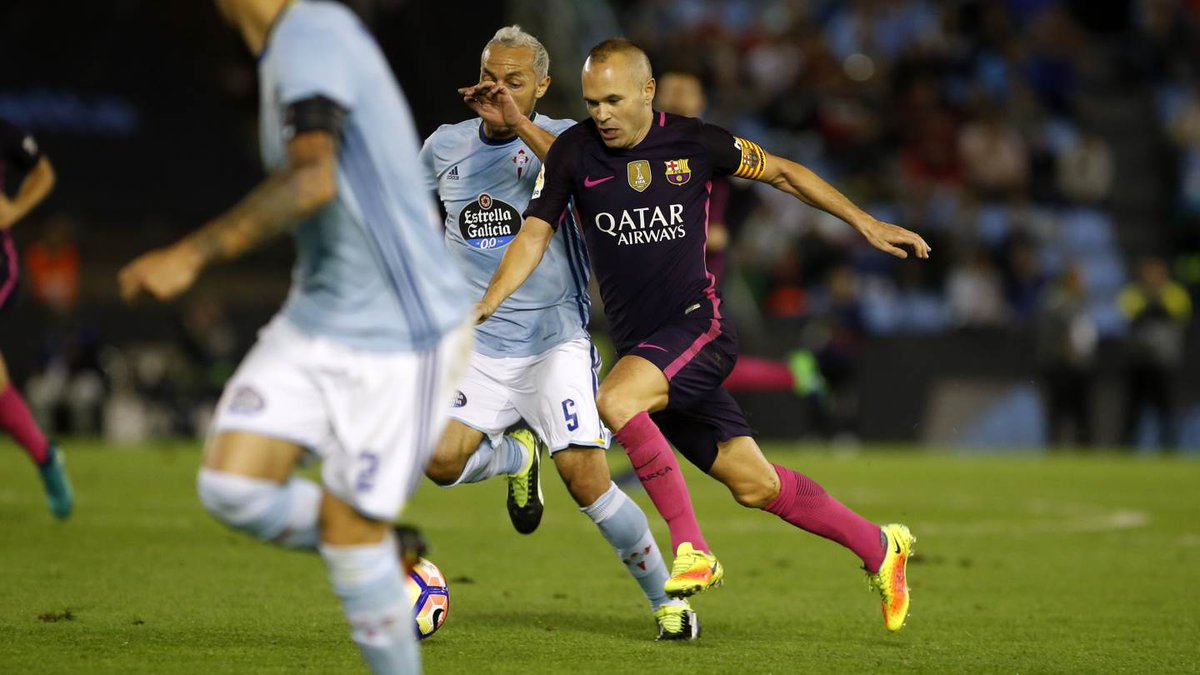 Recklessness at its very best, that should be the phrase that could very accurately describe last nights' display by FC Barcelona at the Estadio de Balaídos against Celta de Vigo. The question is who was more reckless - A completely out of sync team, a non-existing midfield, a defensive midfielder who played like he is on the wrong team, a goal keeper who is finding fresh ideas to concede goals or a Manager who had no respect for the opposition. Why the respect aspect? Just rewind back what happened here last season - we were decimated even with our almost first eleven here. So when you return to a place where you were destroyed to pieces, you expect the coach to respect the danger of the opposition. Instead Luis Enrique decided to bring in Gomez and Rafinha in place of Rakitic and Iniesta. Result a shabby first half where we were pretty lucky not to have gone 5-0 down. But then the Manager alone cannot be responsible held responsible for the absolute abject recklessness of a Keeper who is considered to be good with his passing. The way he conceded the game when an almighty come back was in progress will send shivers down the management and will prompt the question even more strongly his position is first eleven.
We will get in to postmortem mode later. First let's go into what happened in the match. We started with Ter Stegan, Jordi Alba, Matthieu, Pique, Roberto, Turan, Busquets, Andre Gomez, Neymar, Saurez and Rafinha. It wasn't a disaster from the start. Actually we were the better team for the first team and was totally dictating the game of play till their midfield started putting pressure on ours. There we crumbled and the next 35 minutes was total torture and an exercise in helplessness. Celta players were finding acres of spaces every time they countered and with Neymar and Saurez not tracking back we ended being overrun. The status quo held only till the 22nd minute when Sisto put Celta ahead from an Iago Aspas assist. Our Chief tormentor was not done yet, he took the lead to 2-0 in 31st minute and played a huge part in the Mathieu own goal two minutes later. We were lucky to go into half time only 3-0 down, that's how badly were being overrun.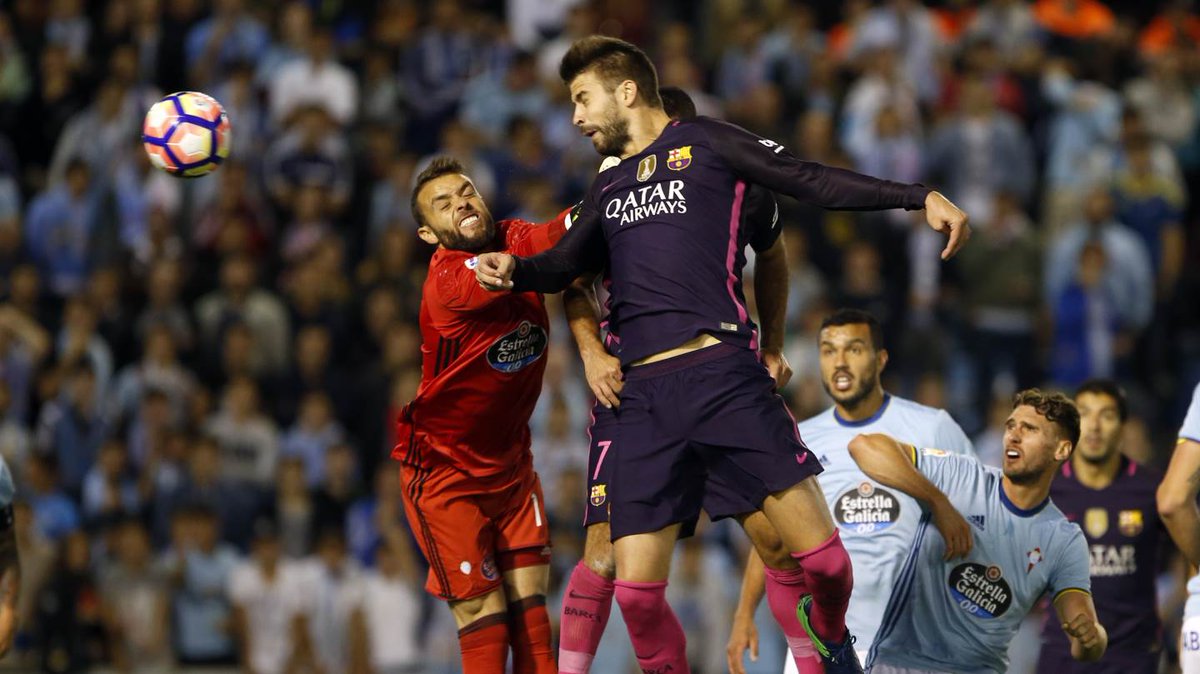 Everyone expected Luis Enrique to bring on both Iniesta and Rakitic at half time. But he brought only Iniesta in place of Rafinha; even that created a huge shift in balance. The second half with Iniesta was a complete different picture. With Iniesta dropping back, something Sergi Gomez and Turan failed to do in first half suddenly defense had an escape route every time they were put in pressure. More over happy feet Iniesta was putting the Celta midfield under pressure with his dribbling a spaces were opening up. In the 58th minute Pique scored the first goal of the night for Barca latching on to a brilliant cross into box from Iniesta. Within a span of six minutes we reduced the deficit to one goal when Andre Gomez who was a complete different player after the introduction of Iniesta was brought down in the box in between a series of beautiful interplay between him and Neymar. Neymar scored from the resulting penalty.
Celta Vigo was getting completely overrun even though were far from perfect with our passing and an equalizer was just on the cards when Ter Stegan decided to bring the house down. In a rare occasion Pablo Hernandez decided to put pressure on Alba deep in Barca half, the left back immediately passed the ball to Ter Stegan and released the pressure. When Ter Stegan received the ball there was no danger but he kept the ball till the danger arrived and then tried to release the ball back to Mathieu instead hit it straight at Pablo and the ball rebounded into the goal. It has to be the greatest howler by a Barca keeper in recent times. Even though Pique pulled one back in 87th minute that howler from Ter Stegan cost us at least 1 point.
Now to the postmortem - as I said earlier the decision to have both Iniesta and Rakitic rested is baffling to say the least. You need to rotate you squad, but that doesn't mean you need to bring complete change, especially with Messi absent. What makes that move more surprising is that he did with just the international break round the corner; that makes no sense; what are you resting them for? I can understand if it was after the break. Luis Enrique needs to understand Arda Turna as a player quickly. The reason why Turan had a stinker of season last year was due to his insistence of using him as a midfielder. He is not, he is a winger and his natural role is in either wing upfront. That has been the key to his success. So Enrique needs to figure this one on his head first - he is not a midfielder; not in the Barcelona mould! About Ter Stegan the less said it is the better! How long he can continue this way? It is difficult to recollect a game where he hasn't made a mistake! What worries me most is the form of Busquets now; he had a stinker of the game but the way we have setup there may not be much natural cover for him in the squad.
All About FC Barcelona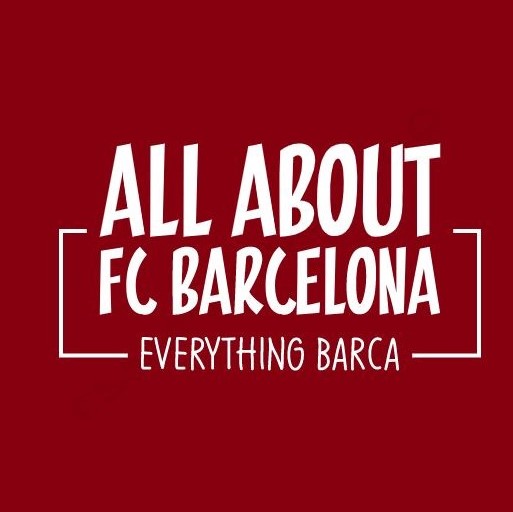 AllAboutFCBarcelona.com is a Blog dedicated to the Most prestigous Club in the world, FC Barcelona by an ardent fan. Here I discuss about the Latest happening surrounding our Club and present my Views about the same.