Luis Saurez unexpectedly found himself taking center stage at the Club World Cup in Japan. The absence of both Lionel Messi and Neymar leaves Luis Saurez leading the line at the Club World Cup. The availability of both Messi and Neymar for final on Sunday is still in doubt and that means Luis Saurez may have to alone lead the attack. The other strike options available currently in Barca Club World Cup squad doesn't inspire confidence. Both Munir and Sandro may have great futures ahead of them but lately they both, especially Munir has been specialising in missing open chances more than anything. Even without Messi and Neymar, Barcelona is still the favourite to win the title as per the form ('it's a bet based on the team's form')
Luis Enrique, Barca coach has expressed his hope that he will have in his disposal the fearsome trio of Messi, Neymar and Saurez available for selection in the final. But at the moment it looks like a very impossible scenario. A day before the final, Neymar and Messi has not yet trained with the squad. To add more to Enrique's squad worries, Alves is also injured and may miss the final. At the moment the best the coach could hope is to have Messi and Neymar made available at least on the bench; so that he can call upon them if really needed. Without their availability as I said Saurez have to lead the line alone. The funny fact is that if Alves is unavailable, then Sergi Roberto may have to start as the Right back option. That means the front three may feature - Sandro, Saurez and Munir. Now that line-up means everything has to be done by Saurez alone.
That front three option will force every Barca fans to start praying rigorously for the availability of at least one of Messi or Neymar (both the best option) and also Alves. If Alves is unavailable, then Sergi Roberto will be available to be used in front three and like in the match against Real Madrid. Sergi Roberto starting upfront will give a dynamic midfield which the Riverplate side will struggle to handle. Luis Saurez without any doubt is the best striker available in World football at the current moment; and may be the third best player behind Messi and Neymar. FC Barcelona is pretty fortunate to have him leading the line in the absence of Mesi and Neymar. His form and performance shows that he alone could get the job done with ample help from both Iniesta and Rakitic. A triumph in Japan over Riverplate will be his emergence as the leading striker and leader at Barca.
All About FC Barcelona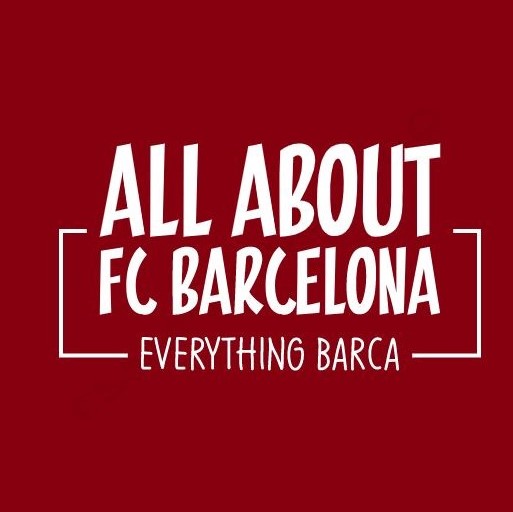 AllAboutFCBarcelona.com is a Blog dedicated to the Most prestigous Club in the world, FC Barcelona by an ardent fan. Here I discuss about the Latest happening surrounding our Club and present my Views about the same.