FC Barcelona goes into the Away La Liga Clasico with a three point lead on top of the table.
Lionel Messi's availability is the most discussed topic building into this Clasico. Which is no Surprise!!!
Neymar and Saurez should be really angry! Or at least they have the right to be. In the absence of the "Best Player in the World", they have created a remarkable turn around in spectacular fashion. When we lost Messi to injury, we were still in top three, but that was due to others slipping. Without Messi Neymar and Saurez have taken the lead scoring spectacular goals; or better put they themselves have emerged partly out of Messi's shadows; I would say. So coming in to the Clasico; it should have been how the duo of Neymar and Saurez is going to take Real Madrid apart. Instead we are back to where we all start at the beginning of every Clasico - Messi's effect on the game. So almost all the discussion has been about whether Messi will be available to take on the arch-rival at the Santiago Bernebeu. The availability of Lionel Messi would swing the match in Barca's favour based on the latest football betting tips.
Now Messi didn't make matters easy. When most of his colleagues were away for International duties; Messi started training and if the latest comments from Luis Saurez is to be believed - He appears extremely sharp in the training. Which may make him virtually undroppable from the squad, especially for Luis Enrique. But will he start the match? Messi last played a competitive match on the 26th of September. That is almost 2 months ago. That makes it virtually impossible for Messi to start even if he is declared perfectly fit. But a green light from the Medical staff will mean that Messi will play some minutes at the Bernebeu especially in the second half. Having the option to unleash Messi, Luis Enrique and Barca fans should feel pretty happy.
FC Barcelona could not have asked for more going into the first Clasico of the season, especially the away one. With Real Madrid slipping in Sevilla, Barca has opened a three point lead at the top. That should create additional pressure on Real Madrid, as they knew any victory for Barca could swell that lead to six points. That proposition is not a a good one, especially their new coach Rafael Benittez. Luis Enrique and his boys also will be satisfied with their present form which also could be an additional boost. The defensive worries are still there but it is not as bad as some weeks back and add to that the sensational form of both Neymar and Saurez - they should be confident.
While Barca's two potent attack forces are in tremendous form - leading the Pichichi table, Real Madrid's star player, Ronaldo is struggling with his goal scoring form. He has 8 goals to his credit but five out of them came in one match. Which makes it 3 goals in 10 matches so far. Without Ronaldo in full form, Madrid could struggle heavily on Saturday. One stats which could work well for them would be Barca's usual form after an International break. We usually struggle after an International break and in this case the three point lead could be a great comfort for our players.
The three point lead offers some comfort, but it will be quite foolish to lean too much on that. It never works in a Clasico. There are always much more emotions at work at a Clasico especially the early ones. These are matches where you try to secure the whole points so that you could ramp up the pressure on the opponent for the rest of the season. So playing for a draw is not something you will have in mind when you face Real Madrid.
Luis Enrique will have some selection head-ache coming into this match. He needs to decide on his midfield and the forward lineups. Eventhough Enrique was happy with Iniesta coming back, Rakitic's injury have suddenly necessitated a change in midfield. Sergi Roberto is expected to start even though Rakitic has started training. But I have a feeling Luis Enrique may go for a bit more defensive midfield with Mascherano, Busquets and Iniesta. That means we may see Sergi Roberto being used in attack on the right instead of Munir, which also gives the chance to morph the formation to a stable 4-4-2 when necessary. The defense in that case should see Alba, Pique, Mathieu and Alves.
Real Madrid meanwhile have their own selection head-aches. Keylor Navas, who has been Real Madrid's most valuable player this season is expected to start even though there are fitness issues with him. Benzema has also trained after the injury and may also start. If Benzema is available for selection, we should see a front trio of Ronaldo, Benzema and Isco. The midfield should have Kroos, Casemiro and Modric. the defense has to be Marcelo, Ramos, Varane and Danilo.Once again the midfield could determine the outcome of this game even though for Barca the most effective players have been further up the pitch. Neymar and Saurez needs to link well with the midfield and that could be crucial for their chances. Barca definitely has the momentum behind them going into the match and they should comfortably come out of it on the top.
All About FC Barcelona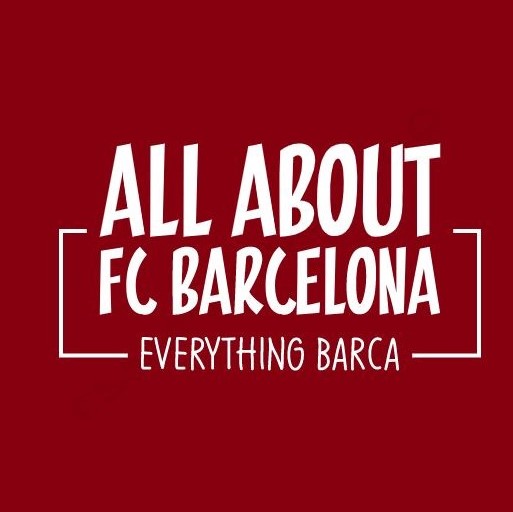 AllAboutFCBarcelona.com is a Blog dedicated to the Most prestigous Club in the world, FC Barcelona by an ardent fan. Here I discuss about the Latest happening surrounding our Club and present my Views about the same.