FC Barcelona produced a sensational display at the Bernabeu tearing apart Real Madrid.
Luis Enrique, Neymar and Iniesta scored all the goals for Barcelona..
The solution often turns out more beautiful than the puzzle. Richard Dawkins
Barcelona Futbol Club produced something spectacular last night to destroy Real Madrid at their home Santiago Bernabeu. The scoreline 4-0 never gave an accurate picture of the gulf between two sides on the night. Had all the easy chances been taken, we could have seen a scoreine of 8-2 or something. That how superior Barca was on the night. On a night when Barca's midfield were in total control, two goals from Luis Saurez and each one from Neymar and Iniesta completed the scoreline. Real Madrid produced a late surge after going down 3-0 but Barca's keeper Bravo was in spectacular form denying every chance of Real Madrid. Barca's "Man of the Match" without any doubt was Andres Iniesta, who was given a rare ovation by a lot of Real Madrid faithfuls; something which was never expected taking in to account the bad vibes between the two sides in recent meetings.
Real Madrid was completely awful on the night where our boys were superior to each of theirs in every position. Madrid fans need to take a tight poll to decide who was their worst player on the night - It's a tight competition out there. It was clearly shown by the fact that Isco whose brief stay on the field was abruptly ended with a Red card for hacking Neymar down and ended receiving huge applause from the crowd. Like Sid Lowe said, - "they were happy that at least he did something". The season is at very start and we cannot get carried away by this result. Even though we are six points away from our fiercest rival, we just need to remind ourselves what happened last season where we over turn such a deficit after winter break. But there is no doubt that rafael Benittez has a huge task in his hand, provided he is able to survive the Madrid Management's powerplay.
Barca started with the usual 4-3-3 style with a starting line up of Bravo, Alves, Pique, Mascherano, Alba, Busquets, Rakitic, Iniesta, Roberto, Saurez and Neymar. With Roberto up front in the line-up we were able to constantly shift our formation between 4-3-3 and 4-4-2. That extra presence in midfield ended completely negating the midfield of our opponents. The midfield of Kroos, James and Modric was non-existent for most times and Busquets ended up being alone in the midfield and with tons of spaces to exploit. The match started pretty even in the beginning but soon Barca took full control, the early chances came from Neymar and Roberto. But then we didn't have to wait much for the first goal - In the 10th minute Roberto went in a brilliant run from midfield drawing Ramos to him leaving acres of space for Saurez and Roberto's inch perfect through ball found the Uruguayan. Navas may have done outstanding stuffs this season, but against Saurez in a one on one he had no chance and Saurez made the scoreline 1-0.
Now if Saurez scores one then Neymar has to score one - they have been like twins for most of the season. And he entered the scoresheet after a good finish with a bit of luck after receiving a nice pass from Iniesta. Iniesta made it 3-0 killing the game at 54th minute with a move started and finished by Ineista with a spectacular finish. After that Barca reduced their intensity which saw Real Madrid creating some good chances. Unfortunately from them, Bravo was in spectacular form denying every chance. In 74th minute Saurez made it second of the night in a move which included Messi, Neymar and Saurez. Then it was a race to make it a manita, especially by Pique who was booed all nigh by Madrid crowd. But we wasted chances after chances especially Munir who had two golden chance.
All About FC Barcelona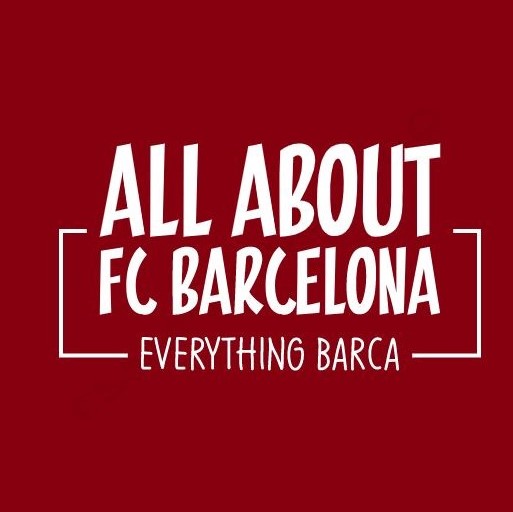 AllAboutFCBarcelona.com is a Blog dedicated to the Most prestigous Club in the world, FC Barcelona by an ardent fan. Here I discuss about the Latest happening surrounding our Club and present my Views about the same.