Barca fans needs to look at the Super Copa loss through a broader lens.
In Barca set-up defending is a collective effort.
Perspective, it's not a bad thing to have especially when the times are difficult. That also raises the big question - "Are these times tough?". My answer will be a resounding no, but we football fans have a tendency to forget the past and panic without any reason. So when I say tough times, it only refers to the losing of Super Copa and some reaction of Cules to our defense and Keeper after that. Oxford dictionary defines the term Perspective as "true understanding of the relative importance of things; a sense of proportion". Yup, A Sense of Proportion, that's what we are missing now. I am really fed up with people calling for Valdes, Adriano and some even Mascherano all to be sold. Come on guys, a week before we were praising them for their brilliant performance against the same side at the Camp Nou - FC Barcelona vs Real Madrid First leg Highlights. Ok, may be not Valdes.
So, What really Happened?
Simply put, we lost one match against Real Madrid at their home, Santiago Bernebeu. Ok that may be too simple a description. What made it complicated was the first 25 minutes of the second leg where we were totally dominated. It wasn't the first time that was happening. Last season's Super Copa held at Bernebeu also saw a similar pattern. But that time we didn't make the scholl boy errors of this season. Simply put, off the four goals scored by Real Madrid, three were absolutely gifetd by our defense. Yes, you have the right to be disappointed. But you also have to understand that sometimes, this happens - Shit Happens! To make matters worse the defense at times looked a bit unsettled in this season. So there is a bit of nervousness in terms of their performance.
Unsurprisingly, Adriano (following his red card) in the second leg has become the favorite among critics. He has been singled out, some has even questioned the logic of starting him in the eleven ahead of Motonyo. Come on guys, let's keep this simple and with some sense. It's all too simple to see Montoyo's brilliant performance on the second leg and make tall claims that he should have started. But here is the equation. Had I asked you the same question before the game started and with Puyol and Alves ruled out, what would have been your answer. It's all so easy to look back and connect the dots, but it's never that easy doing the other way. There was no doubt the sudden change in defense unsettled the whole defense and to make matters worse, Real Madrid played a lot of ball over the top.
There is no denial that the defense screwed up in both the goals and also in Adriano's early exit(even though he was helpless there). But then in Barca defending always have been a collective responsibililty. Whenever we do well in defense(that's the case in most matches) we are too quick to give the credit to the midfield for those. But when things break down the defense are left alone to deal with it. Ok, one can argue that the midfield was not able to do anything on both the goals. But when the two goals came, the defense has been put under enormous pressure and the fact was that midfield did not make their like easy by losing too many balls and that too very easily. Adriano had to make a sudden adjustment to play in right and could not adjust to that. But asking for his removal from the team does not make any sense.
Goal Keeping is a Thankless Job!
Victor Valdes, he is our favorite when it comes to the blame game. His two goal keeping blunders have been identified as the reason why we lost the leg. No one mentions the number of saves he made on that night. Even if they mention, they make sure that it's drowned in the cry for a change in keeper. The first leg blunder was quiet comical. But if you observe it carefully, you will realise that it was ultimately one simple touch which was a bit heavy. I have heard pundits saying he shouldn't have done that. He always have done that, but this time the touch was a bit heavy. The second leg error on Ronaldo goal was really unfortunate. He wouldn't ahve known that Pique has lined himself on the goal line and Ronaldo's harmelss effort at goal would have been prevente by him. he had to try to stop the shot, he did. Unfortunately for him it took a deflection and went the opposite direction where Pique was stationed. It was just dumb poor luck.
We are very fortunate to live in the Golden Era of Barca's football. First it was the Rijkaard era, then the Guardiola era and now hopefully the Vilanova era. But we always tend to forget that one guy who had a clear say in all these - Victor Valdes. He was there in all the moments in his full glory(yup, it did involve some blunders as well). The pivotal point of this Golden years have been the 2005-06 Champions League triumph. That triump was build on two pure brilliant footballing moments. No I am not referring to Eto's goal nor Beletti's winner. Instead I am referring to Valdes' twin save off Thierry Henry in absolute one-on-one situation. Had one of them went in we Arsenal would have triumphed. But still when we talk about those triumphs we always remember the goals not the saves. A Goal Keeper's failure would be highlighted when discussing his career whereas for an attacking player - it's all about the glory moments.
Isn't it strange that we are so eager to crucify the keeper's at the first available oppurtunity. I mean, had Lionel Messi not missed the penalty against Chelsea we would have been sitting well with another Champions league trophy. Had Pedro, Messi all not missed good chances in the second leg, which would have won us the Cup. Do we ever blame them for those miss. No, instead we comfort them saying "Tough Luck". But when it comes to goal keeping howlers, its a diffetent story. Shouldn't not scoring the goal as big an offence as conceding one? Bottomline is that everyone is disappointed by the mistakes which caused us the Super Cup. But this defense had stood tall in bigger assaults in the past, so instead of doubting them we should trust them to correct those small defeciencies. They have served us well so far and that deserves recognition.
All About FC Barcelona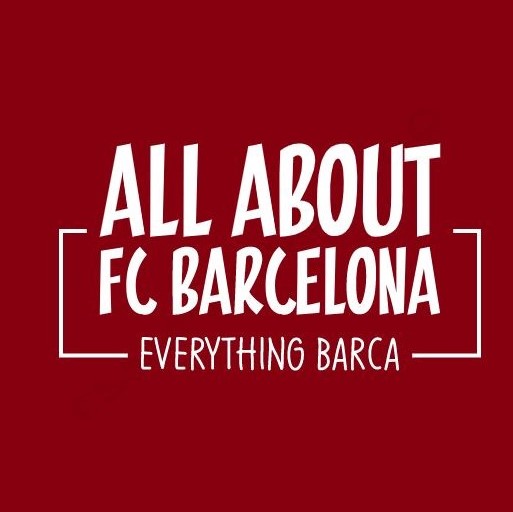 AllAboutFCBarcelona.com is a Blog dedicated to the Most prestigous Club in the world, FC Barcelona by an ardent fan. Here I discuss about the Latest happening surrounding our Club and present my Views about the same.