For the past two to three weeks, this story has been the most followed in footballing circle, especially related to La Liga. We heard about how Villa feels that he is being hard done by Messi, we also heard about Liverpool and Chelsea already waiting to land the unsettled Spanish national hero and the story goes on. For those who didn't hear about any of these, let me summarize the latest activity in the rumour field. Apparently two weeks before a Valencia based media house reported a story that David Villa and Lionel Messi does not see eye to eye. As expectedly the Madrid based media houses jumped on to story to add more tasty twists and the English based one contributed to the whole situation assuring that Liverpool and Chelsea are waiting in the wings to get the striker. The rumours did force Guardiola to personally assure the fans that there is no rift between Messi and Villa, his explanation was that no one can ever fall out with such a nice guy like Villa (pretty true). It was strange that these rumours suddenly appeared after some excerpts from Ibrahimovic's book were made public In those Ibra accused Messi of taking his favoured center forward position at Barca. Hence Barca fans rightly suspected it was yet another attempt by certain clubs to create tensions at Barca, remember the doping charge against Barca players.
The fact that this rumours started emerging after the Ibra book episode, should help us discredit them. More over the reasons laid for the strained relationship also raise some eyebrows. Think about this - one of the reason is that Villa is forced to play in the wings because of Messi insistence to spearhead the attack at the centre. It's quite strange that Villa, who for the better part of last season was playing on the flanks linking brilliantly with Messi suddenly developed this issue in the last two weeks. This is not the first time he has played on the flanks, he has done the same with the national side when he partnered Torres. Actually Villa plays the best when he has oppurtunity to cut inside. So it is very strange to hear that Villa suddenly has issues with the strategies he loved last season. Another reason given is that Villa being a striker is not ready to accept the fact that Messi is the superstar in the team. How strange can these reasons be? Everyone knows clearly that Villa is not your typical striker. The last thing you expect from Villa is the typical striker's tantrum. More over Villa came into this team clearly knowing that the spearhead of Barca's attack is always going to Messi. And he himself benifitted from that last season with Messi creating a number of chances for Villa. Hence one has to suspect that all these exercise is an act to damage Barca off the field.

Even though there appears to be no rift between Villa and Messi, one has to accept the fact that teh Villa situation is rather precarious at the moment. The major contributor to those are the presence of our new signings Cesc and Sacnchez. David Villa, eventhough he is doing well on the flanks, one has to say he is not your ideal winger. Hence there was a tendency for Guardiola to use Sanchez more till he got injured and that definitely didn't do good for Villa's confidence. The Racing santander draw was the classic example. The moment Sanchez got injured, Villa was brought in and was asked to play a winger's role. Long balls were played so that Villa could race on to those and set up Messi in the middle. But Villa is not a player similar to Sanchez and always like to cut inside from the flanks. David Villa is one of the premier striker in the world football and asking him to play like a winger was ridiculous. So the argument arises that we should bench Villa and play Sanchez more. Villa gave the answer to that in the match against Bilbao. Sanchez may be quick and could make life hell for normal teams, but against better opponents he may be neutralised. Against Bilbao there was a definitive spring in our steps the moment Villa came in and he forced decent amount of saves from the keeper. But again a certain section of Barca fans still see only problems in those performances. They point out that he couldn't finish off those chances and had it been fell to Messi, we would have won the match. But they easily tend to forget that Messi was there all night and still could not get into those positions. David Villa is the only natural striker left in the side and that's how crucial is him for us.
Which is our Best Eleven?
Instead of worrying on these rumours we should focus on matters of great concerns. One of the major worries for me going into the clasico is that we still don't know which is the best eleven. Real Madrid has easily settled into their best eleven, but at Barca too many experiments are going on for my liking. Forget starting eleven, we still don't know our best formation. 4-3-3, 3-4-3, 3-5-2 etc all have been tried on a regular basis. Apart from the midfield trio of Xavi, Busquets and Iniesta and also Messi upfront every other positions looks still vacant. Too many experiments are being conducted, especially to accomadate Cesc Fabregas. That could actually unsettly Villa in the long run as he looks like teh victim of every formation change. For us to be at the best the best eleven has to play more often not like the way it's been done at the moment. We may see Puyol and Pique starting in Bernebeu but I would say it would be suicidal as they haven't played together for majority of the season. These small factors could become the big issues which decide clasico and most probably the titles in Spain and Europe. So it's time for Guardiola to experiment less and get the starting eleven in the best shape.
All About FC Barcelona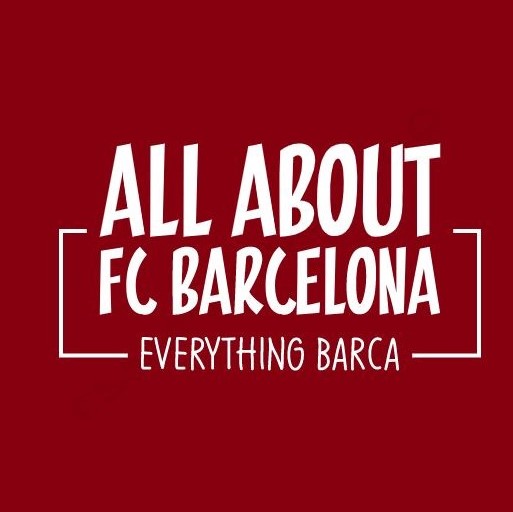 AllAboutFCBarcelona.com is a Blog dedicated to the Most prestigous Club in the world, FC Barcelona by an ardent fan. Here I discuss about the Latest happening surrounding our Club and present my Views about the same.