FC Barcelona secured the top spot of Group H in Champions League with a high tempo thrilling 3-2 victory against AC Milan. An own goal from Van Bommel, a penalty from Messi and another beautiful goal from xavi completed Barca's socreline, whereas Ibrahimovic and Boateng scored for AC Milan. In a match which put to practice the Galacticos principle (that is we will outscore you, no matter what), Barca emerged victorious. It was a tough place to test the three man defense but the team pulled out a brilliant win. Barca fans wanted to shore up the defense everytime we took the lead, as we were getting stretched in the defense. But guardiola was throwing attackers after attackers. He was proven right by him team. With this victory Barcelona has secured the top spot. That means we can relax for Bate Borisove visit to Camp Nou on Decen=mber 7th. That should give Guardiola enough chance to rest his major players ahead of the first Clasico on December 11th. Guardiola lined up with Valdes, Puyol, Mascherano, BUsquets, Abidal, Keita, Xavi, Thiago, Fabregas, Messi and Villa. AC Milan mean while lined up in a normal 4-3-3 formation with, Abbiati, Zambrotta, Silva, Nesta, Abate, Van Bommel, Seedorf, Aquilani, Boateng, Ibrahimovic and Robinho.
We started with a 3 man defense but opening exchanges saw Milan pushing hard and Busquets constantly have to drop into the back line. In the 4th minute David Villa shot high and wide from a bit of promising target. In the 5th minute Xavi played a brilliant ball to Thiago in the box, who couldn't bring the ball under control. In the 14th minute Xavi put Barca 1-0 ahead which was a result of a brilliant move. All the credit for the goal should go to Thiago. He went and won a ball from an impossible position, then played it back to Messi in the middle, who found Keita on the left of box, who inturn threaded a great ball into middle which was diverted into goal by Xavi or maybe Van Bommel at the far post. In the 17th minute Thiago danced into the box from right before putting an awesome lobbed ball for Cesc, but Fabregas' shot was well saved by Abiati. In the 19th minute Robinho had a great chance to equalise when he somehow managed to shot high on an open goal. But Ibrahimovic in the very next minute managed to equalise for AC Milan anyway. The move cam from Seedorf on the left who slipped the ball into Ibrahimovic in the middle. That move did expose the three man defense, but Thiago had to take the majority of blam for not tracking Seedorf's run. In the 23rd minute Messi shot at the cross bar from another brilliant move which involved Cesc and Xavi. That should have put us 2-1 ahead as we don't see Messi miss like that infront of an open goal.

In the 29th minute Xavi won us a penalty after he was brought down by Aquilani in the box. The move was brilliant started by Xavi who slipped the ball to Cesc, who played a brilliant reverse pass to find Xavi's run. Messi stopped in while taking the penalty and was booked, but Messi made no mistake even with the second attempt putting us 2-1 ahead. The referee in the whole melee booked Nesta instead of Aquilani, who was already on a yellow. In the 33rd minute Abiati pulled out an impossible save from Villa to deny us from increasing the lead. In the 39th minute Messi went in a great run skipping past three challenges, but Abiati once again made the save. In the 41st minute Mascernao pulled off a brilliant save from equalising for AC Milan. AC Milan managed to stretch our back three with Boetang trying to use the flank. In the 44th minute Puyol got booked for bringing down Boetang just outside the box. We somehow managed to keep that free kick from going into the goal. In the injury time Abidal got booked for pulling down Robinho and conceded another free kick, this time right on the box. We managed to deal with that also.
There was no doubt that Milan was successfully stretching our back three towards the end and they needed some cover. Moreover two of them were booked and there was a serious chance of seeing red card without some help. So the big question was whether Guardiola will go for a 4 man defense in second half. But Guardiola thought otherwise and continued with the three man defense. AC Milan brought in Pato at the start of second half. In the 49th minute Cesc Fabregas had a decent penalty shout after he was brought down by Abate, but the referee thought otherwise. In the 51st minute Xavi plays a lobbed ball spotting Messi's run, but once again Abbiati did well to deny Messi. In the 53rd minute Boateng equalised for AC Milan after he thundered past Valdes following a neat piece of skill. Valdes was the one at fault there getting beaten up at the near post. In the 63rd minute Xavi put us once again ahead with a trademark Barca move. The moves started the move by giving the ball to Messi, who I don't know still how played a through ball between four players to find Xavi in the box, who made no mistake with the finish.

In the 66th minute Nesta was taken off after pulling harmstring and that should have been some relief for our attackers. Everyone was expecting Guardiola to bring in Pique, but he had other ideas bring Sanchez for Villa. In the 69th minute Abbiati made two brilliant save off Sanchez from a well taken Thiago free kick. In the 80th minute Cesc was taken off for Pedro. WE once again went into the last ten minutes with only a goal lead and that made sure that the final minutes were going to be a bit nervy for Barca fans. In the injury time Guardiola brought in Jonathan dos Santos in place of Thiago.

What a match, or should I say, Goal fest? It may not have been the best match defensively but in the offence we were brilliant. We should have atleast scored half a dozen goals had it not been for an excelllent performance from Abbiati. We looked very confused in defense whenever Milan managed to stretch our three man defense. In that sense, this match was a perfect example of when not to use the three man defense. I had earlier wrote about this topic have a look - 4-3-3 versus 3-4-3. Coming to individual performance, for me the pick of the player would be Thiago. He was brilliant tonight, maybe a bit slow in tracking back at occasion. But how can you ask more from a player who is at the first season with senior team. Lionel, Messi and Xavi were both excellent night, that's no surprise. Strangely Cesc who started the match well went anonymous after sometime and villa had another off night. The rest of the team did well collectively. For all the defensive problems, the final outcome from tonight's match is that we secured the top spot and now rest enough players against Bate Borisov.
All About FC Barcelona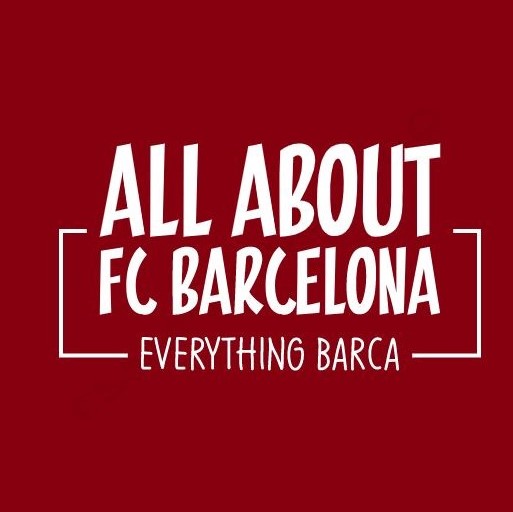 AllAboutFCBarcelona.com is a Blog dedicated to the Most prestigous Club in the world, FC Barcelona by an ardent fan. Here I discuss about the Latest happening surrounding our Club and present my Views about the same.