FC Barcelona made to the top of La Liga with a hard fought 1-0 win against Sporting Gijon. This incidently was the first away victory of the Catalan side this season in the league. Right now we are tied with Levante, who beat Betis at the top of the table. Barcelona is on the top due to their goal difference which is a whooping 19 goals. With Fabregas joining the injury list Guardiola went with Thiago, Xavi and Busquets. The defense had Alves, Mascherano, Abidal and Adriano. The front trio was the usual Pedro, Villa and Messi. When the starting line-up was made available it looked like a normal 4-3-3 formation, but the moment game started we were playing a 3-4-3 formation with Alves, Abidal and Mascherano in defense and Adriano playing as a attacking winger upfront.
It was very difficult to exactly describe the formation we were playing. We had Adriano playing the attacking winger on right everyone else switching all over the place. And it was Adriano who put Barca 1-0 ahead after Xavi's effort from outside the box hit the post but Adriano was on hand to finish off the rebound. In theth minute Thiago and David Villa combined brilliantly on the left with Thiago squaring the ball to Villa in the box, whose short was parried away by the keeper. The first real danger of playing a three man defense was exposed when Miguel de las Cuevas went on a wild rash on the left but Alves did well to keep with him and produced an important tackle. With 76% of possession we weren't creating any much of brilliance. Sporting occasionally was showing that they could trouble our three man defense. Having conceded two goals in all our away matches in La Liga, a 1-0 scoreline didn't give us large confidence going into the break. Adriano was doing very well in the right upfront but the problem is that he remains on the right for majority of the time. That means Pedro has to play in the centre of midfield something which he struggled throughout the match.

Sporting came out of the break looking more determined. In the 49th minute it took an absolute important intervention from Abidal from preventing a very good goal scoring chance. In theth minute Eric Abidal became the latest to get into injury list, what once again looked like a thigh muscle injury. Guardiola brought in Maxwell inplace of him. Guardiola also immediately replaced Pedro who has been absolutely ineffective with Pique. After the half Barca were becoming a bit sloppy in passing and Gijon was making their intensions shown. Barca's first serious attempt on goal came in the 76th minute with a Messi header straight into the keeper's hand. With ten minutes to go Guardiola took off Adriano for Keita, which definitely meant he was looking to defend the 1-0 lead. In the 91st minute Messi won a free kick just outside of the box but struck the kick staright at the wall. Busquets meanwhile managed to get into Referee's book for some comment he made to the referee.

This one was a bit of boring from Barca's recent performance. But that credit should go to Sporting Gijon. They were brilliant in closing down in the middle, and also made sure that teh back four never lose the formation or chased the ball in midfield. They were looking for a goal less draw but in the end succumbed to a wickedly deflected shot from Adriano. Once again Guardiola went in for a 3-4-3 formation. never understood the need for him to try this in away matches, especially with Cesc injured. Messi in this formation has been playing more in midfield and with Adriano rooted to the right, he was mostly in the middle. This was an off match were Messi looked very sloppy and selfish at times. He was looking for that goal which would have made him officially the second highest goal scorer for Barca, maybe a bit focused on that. Pedro who had a horrible night was struggling with his role in middle. Why was he played is still a question especially when Guardiola wanted Adriano on the wings. The top Barca player on the ground was Mascherano, who did really well to cover up for his teammates mistakes and also shut down any sight of goal.
All About FC Barcelona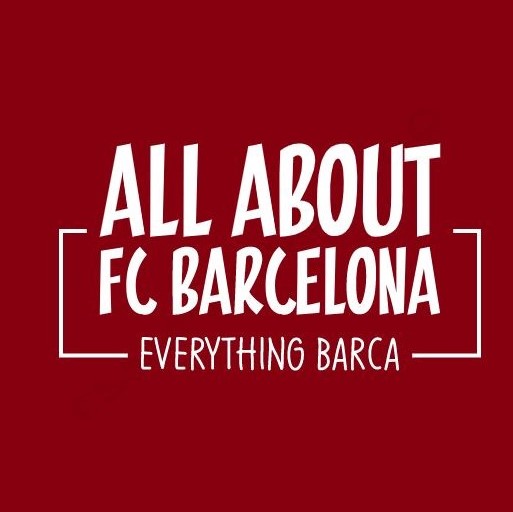 AllAboutFCBarcelona.com is a Blog dedicated to the Most prestigous Club in the world, FC Barcelona by an ardent fan. Here I discuss about the Latest happening surrounding our Club and present my Views about the same.