FC Barcelona vs Arsenal Promise to be yet another classic
FC Barcelona and Arsenalbuild up into the most important match of this season so far in contrasting fashion. Played your opponent out of the park, is an under-statement when it comes to describing Arsenal's performance against Wolves. The most important fact for the Gunners is that everyone of their players looked to have hit perfect form just in time for the biggest match of this season. In contrast Barcelona's match against Sporting was a struggle and they had to work really hard to save a point from the match. There are two ways of looking to the draw in which we lost the consecutive win record. The first one is the positive way, with suffering a small blip against Sporting, we can expect our boys to be extra focused and motivated for the match against Arsenal. My biggest fear on Saturday morning was to see Barca stroll past Sporting and then suddenly realise tht life could be a bit harder in London on wednesday. Thankfully Sporting did beat Arsenal to that and whichever way you tend to look, that draw could be a very important oen for the season.
The second way to look into it a rather pessimistic way, somthing for which I have a Ph.D. Rather than giving up a timely wake up call, the Sporting match could have exposed a bit of Barcelona's weakness especially in the absence of their Captain Puyol. The way we were caught out regularly on the counter in the first half should be sweet music to Gunner's ears, especially Theo Walcott. With Busquets and Abidal back, we can expect that not happening that frequently but the threat of getting caught on the counter is very much on. The second Arsenal goal against Wolves is a classic example of how Arsenal could hurt us. That's why playing Maxwell on the left could hurt us more as he and Alves is definite to spend more time in oppoesition half. The most probable defensive line up Guardiola is going to feature would be Pique and Abidal in the defense and Maxwell and Alves on the flanks. But I would prefer Milito and Pique in the centre with Abidal and Alves on the flanks.

Abidal's pace could be very cruial in negating the speed threat of Walcott on counter and simply put he has been our best defender so far this season. Milito may not inspire confidence in many Barcelona fans but I think its a bit harsh to put all the blam of Sporting blip on him. For me actually he did pretty well given the cicumastances. I mean you have Mascherano who wouldn't give you any cover and Alves and Maxwell who leaves acres of space on each flank, you are destined to get caught. Milto, Pique and Abidal could form a good three man centra defense, when you consider Alves is going to spend more time in midfield than defense for most of teh match. And obviously Busquets could play as a false centre forward like Guardiola has done in some matches earlier this season.
In Barcelona's systems, matches are won and lost in the midfield, and this once again is going to be proven right on Wednesday night. Last season we completely dominated the midfield and that is going to be crucial once again this year. Arsenal boys have already made it clear that they are not going to let that happen. Jack Wilshire has been quite efficient in recent matches and Cesc Fabregas threat is always there. Arshavin was really struggling for form in the begining of the season, but looks like have got back to his top gear in the recent matches. I believe Song is suspended for this match but Dennilson and Diaby is going to be quite a handful. Then there is news coming out of London that Arsenal's player of the season, Samir Nasri could well fit to face Barca. Now that's one heck of a midfield.

Such strong midfield could dominate any other team but then we got our own secret weapons, actually no secret anymore. The pair of Iniesta and Xavi is considered the world's most destructive midfield pairing for nothing. Last season with Iniesta injured, Xavi had to do teh job alone with the help of Busquets, Keita and Toure. He definitely did the job well. This season he will have his destructive pairing of Iniesta back to tease the Arsenal midfield. Jack Wilsire has promised that they are going to play it nasty with Barca, but have to see how they adapt to that. Arsenal in all their matches like Barca haves the lion share of possession. BUt against us thats not going to be the case and hence they will be looking to hit us on the counter. With Van Persie up ahead and Theo Walcott they got some serious pace. But the last time we played against a team which had serious pace, we beat them 5-0 at home. The difference from the Madrid side could be Arsenal's midfield.
The front trio of Barca definitely will be Messi, Pedro and Villa. And they would have their job cut out - torment the weak link of Arsenal, their defense. As I said earlier this match would be won in the midfield. The trio of Iniesta, Xavi and Messi linking together in the midfield is going to be really crucial for us in this match. Last time we met Arsenal, Lionel Messi single handedly tore them apart. A week before we played a very good game at the Emirates only to be hit back very late in the match. In both those matches Arsenal gave enough glimpse of how they could hurt us. This Arsenal side has improved a lot since those meetings, so do our beloved Barca side. Iniesta has been sensation since the start of this season and could be very key player in this match. Obviously then we got Lionel Messi, who could even on an off day could conjure up something magical.

This season we has been playing some exceptional football, which has forced many football pundits to term this side as one of the best ever. We have been steam rolling opponents in La Liga recently (apart from the blip in Sporting) and everyone is waiting to see how this team fare in the continental competition. This would be the ideal oppurtunity for Messi, Iniesta, Xavi and company to take their game to a level up further.Like Villa said some weeks earlier, this team could still improve. Obviously Villa hasn't hit top form so definitely there is enough room to improve. Usually in a Champions League encounter, th e most wisest thing is to play solidly away from home and then finish the job. We may stilltake that route. But with Arsenal as the oppoenents, Home and Away adavantage count for little. This is going to be a very open match and I am banging on our misdfield maestros to put us through. My prediction for a scoreline could be a 2-1 away win for us.
All About FC Barcelona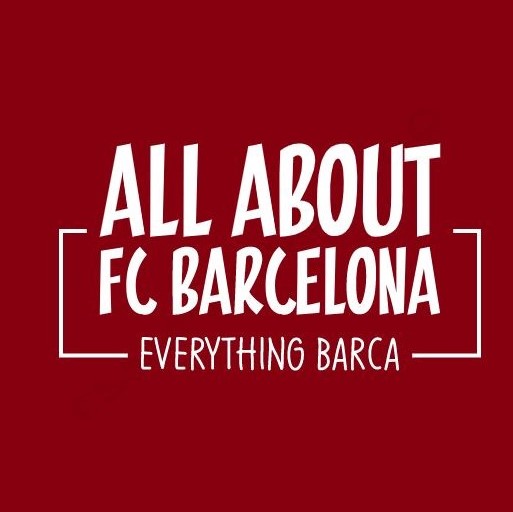 AllAboutFCBarcelona.com is a Blog dedicated to the Most prestigous Club in the world, FC Barcelona by an ardent fan. Here I discuss about the Latest happening surrounding our Club and present my Views about the same.