There were too many records that were at stake when Barcelona took on the challenge from Madrid in Clasico at Nou Camp. Madrid never won a match in Nou Camp for some years. Barcelona last home loss came thirty one matches before, Madrid never lost a match when that referee officiated. Some records stayed and some shattered – but it's disappointing that all those shattered records belong to Barcelona. The match was lost before the first whistle. Rijkaard was at his worst with the preparation for the match. One thing this Barcelona side and management lack is respect for the opponents. If we see the away record of Madrid then it's pretty obvious that they have the best away record this season. Indeed this match was best away side taking on the best home side. But Barcelona showed utter disrespect for their opponents and perished. The biggest culprit for this failure is Frank Rijkaard. He better admit it.
Am I being too harsh on Frank, I didn't asked him to be sacked. I am simply telling him to own the mistakes he made. His game plan wrecked the team. For some time I have been critical about his choice of Puyol as a Right-Back. I was unfortunately proven right this day. When you are a goal down and you want to introduce more attacking options, what did Frank do – he brought Zambrotta instead of Puyol. Puyol is a great Centre Back (maybe the best in Europe) but Barcelona's attacking style requires their full backs to give that wing runs and Puyol can't do it (it's not his mistake). I can understand the helplessness of a regular coach when his regular RB is injured, but cannot understand Rijkaard's tactic when he has an accomplished RB in the form of Marquez with him. I will not criticize him for the choice of Ronaldinho, I though he was playing well in home matches. But to pick Deco with no match practice in place of a inform Gudjonsen was disaster. Eidur was linking well with Iniesta and Xavi in the early matches and he should have been rewarded him with a starting place.
Sometimes you can't change destiny – that's the only explanation I have for the way Abidal, Milito and Toure played. Maybe they were overwhelmed by the occasion, but remember these guys are the best players we have and once in a while they are supposed to have a bad day. Now comes the main man- the man on which the entire pre match talk revolved - Ronaldo de Assís Moreira. What a pathetic match he had. He looked totally out of place. I am a big Ronaldinho fan and it's devastating to see him dive all over the place to get free kicks. Throughout the match he never noticed the wonderful runs made by Abidal to his left, there was a particular incident when Iniesta after making a great run was looking Ronnie make a forward run. But Ronnie never made one he stood behind Iniesta guarding the empty space ahead of him. Ronnie has lost his ball control; he hardly can go past one defender. In between he showed some brilliance but those were too few in between. He is holding the ball for more time; in the first half Eto'o looked completely stranded. There are rumors that he doesn't train intensively, if that is the case then ship him out of the team. I remember Geoffrey Boycott saying that if you are having tough time batting, the best thing to do is get off the strike. Ronaldinho should understand that the best option he has now is to pass to another player as quickly as possible. The best Barca players on the pitch were Iniesta, Bojan and Giovanni. Its time for Rijkaard to take some tough decision. Every player in the team needs to earn their places.
How can I stop without praising the Madrid side, they were the deservedly winners. They came with a purpose (which Barcelona players lacked) and played as a unit. They all supported each other upfront and way back. They defended well, attacked in pairs and made Barcelona pay for their attitude. They have a comfortable seven point lead and I believe that's only going to increase now. They may falter at some matches, but I don't think this Barcelona side (with their current attitude) will be able to catch them (for that they have to start winning away from home.
NB: My suggestion to Rijkaard drop Ronaldinho from the regular squad, ask him to prove his worth in Copa Del Rey and earn his place back. Otherwise by the time Messi comes back we will be out of Champions League, Copa Del Rey and La Liga title race(or

are we already out).
All About FC Barcelona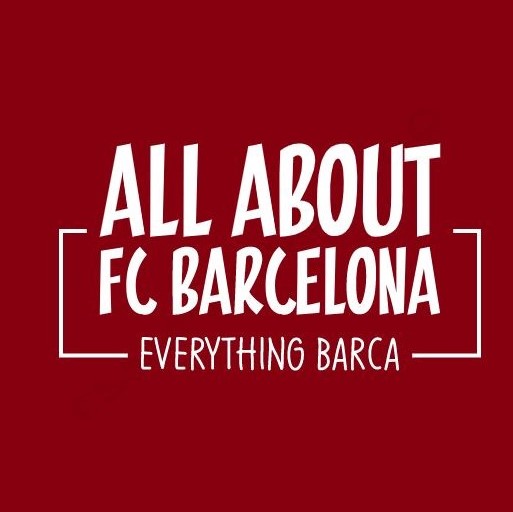 AllAboutFCBarcelona.com is a Blog dedicated to the Most prestigous Club in the world, FC Barcelona by an ardent fan. Here I discuss about the Latest happening surrounding our Club and present my Views about the same.