The rumors about Ronaldinho's departure from Nou Camp could have only strengthened by his failure against Madrid. No other player in this current side can commence loyalty from the Nou Camp fans like this man. For the regular Nou Camp fans he has been an emotional hero. The time when he reached Barcelona he was just another kid, but he turned this side into a world winning team in his first two seasons. When he arrived at Barcelona was rebuilding from a very bad phase in their history - Madrid's Galacticos policy (it was a total failure) overshadowed the Barcelona club. They were losing good players to their main rivals and were nowhere in picture in European competition. But Ronaldinho's heroics against all odds turned the prayers of Barcelona fans to reality. No one will ever deny the fact that he was responsible for the great results we had in the past three years.
When Ronaldinho arrived in Barcelona the club and he had so many things in common. Both have to prove a point. Ronaldinho was heralded as the brightest talent to come out of Brazil in recent times, but his performance was never justifying it. He had a great world cup, but again those performances were far in between. For the Barcelona fans he was the only hope left to come out of the Galacticos shadow and reclaim their lost stature in Spain and Europe. Together they overcame all the obstacles. He was the main person responsible for the two Spanish league titles and the Champions league (surprising only the second one) which Barcelona won. Once again Barcelona reclaimed the stature of the best club in Europe and looking poised for more big things; but somewhere both stumbled. Ronaldinho was rightly criticized for his poor performance in last world cup, but everyone expected him to comeback to this Barcelona side and shows his magic along side the likes of Messi. But he failed terribly.
There was recent rumors of his addiction (over addiction) to nightlife and his lack of interest in training. As a big Ronaldinho fan I never believed these allegations but now i have to say that i slowly started believing it. His performance on the field justifies these allegations. Lack of training was clearly seen on field where he struggled to go past ordinary defenders. To add insult to injury Barcelona started playing better without him (Two season ago the story was different). Barcelona based media have been asking for his head for sometime, but to his rescue the Nou Camp fans still vociferously supports him. Is he taking that support for granted? The support is because of the sweet things he has presented to them in the past, but how much time he can survive on his past. One day they will also start asking for his head and that day will come soon.
What lies ahead for this two time World Player of the Year? There are actually two things:
1) He can train harder, get fitter and win back all the trust of his fans, media and most importantly his team mates. He can prove back to the world that he is still the same entertainer.
2) He can move to another club (this looks likely) where he can try to recreate all his magic. But with his current form and attitude to training how many big clubs will be willing to take such a risk is yet to be seen. If Milan loses Kaka to Madrid then there is a high chance of he moving to San Siro.
But whatever decision he take, he should understand that his carefree attitude will not get him through this difficult phase. He needs to train harder and get back his fitness level. He needs to play for the team (rather than for himself, which ever team it maybe) - He should always remember "When the Team wins, He wins".
NB: "You cannot win the War without fighting it".
All About FC Barcelona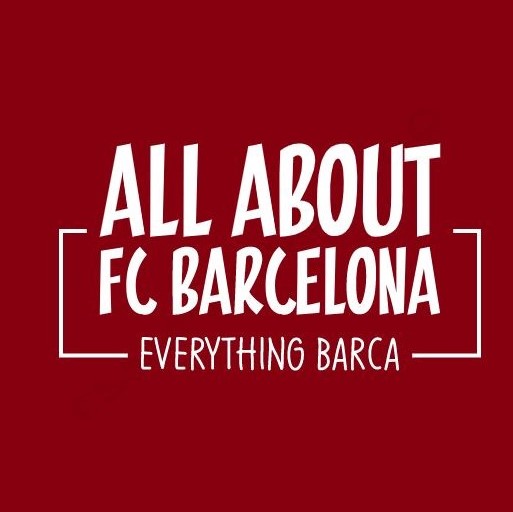 AllAboutFCBarcelona.com is a Blog dedicated to the Most prestigous Club in the world, FC Barcelona by an ardent fan. Here I discuss about the Latest happening surrounding our Club and present my Views about the same.