An outstanding Lionel Messi saved the El-Classico for the catalans and most importantly made sure that the difference between Sevilla and the defending champions will be only 3 points.
Don't be surprised if yesterday's El-Classico will be remembered as Lionel Messi's ElClassico. At last Messi started giving justification to El Diego's comments of making his successor. He has been showing flashes of his brilliance till yesterday, but yesterday he just released the first part of a hopefully long film called "Messi Unleashed". Yesterday's match was a battle between the collective determinations of the mardid players and individual brilliance of Barcelona players. As usual Barcelona defence played havoc and was responsible for their entire problems. But Barca players were not helped properly by a team management which was as confused as the players. First of all I never understood the formation played by Barca yesterday, but I am lucky that I am not the only one. It looked like the players also never had any idea and moreover they were not at all confident with the defence. Otherwise its not easy to explain the number of reckless challenges thrown by players.
The first Goal came from a defensive lapse from the most unlikely player, Thuram. But this has been the story of Barcelona this season. The faults are coming from the most unlikely players of all. Last season Edmillson looked like one of the best defensive midfielder, this season it gives me nightmares thinking about he playing in the side. So is the case with Marquez. Hopefully there are some goodnews coming and most probably we will sign Abidal and Frings this summer. These two guys surely should solve our aerial defence problem. But then when Thuram and Zam came everyone said this, you cannot guess anything in Barcelona.
The Goals scored by Barca were brilliant. Beautiful teamwork and individual skills. Iniesta looked like he was playing Polo when he was put in the Back. But the moment he came forward he was back to his best. Gudjonsen looks like he will give us a more physical option infront of the goal. The defence........mmmmmmmmmm... Did we have one? I don't know... deco didn't look at his best. Ronnie showed flashes of brilliance. But the real stars of night were Messi, Iker Cassilas and Victor Valdes. They were just simply awsome.
All About FC Barcelona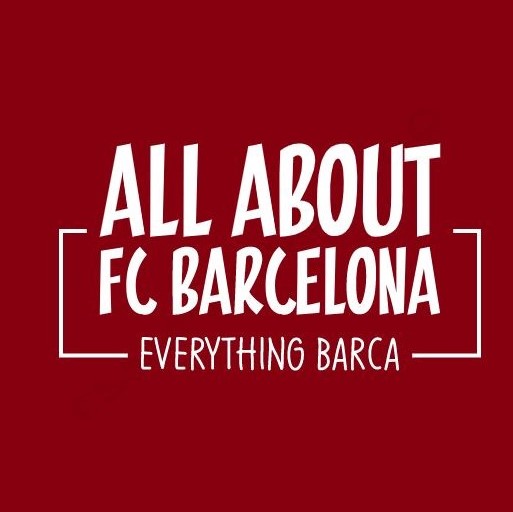 AllAboutFCBarcelona.com is a Blog dedicated to the Most prestigous Club in the world, FC Barcelona by an ardent fan. Here I discuss about the Latest happening surrounding our Club and present my Views about the same.