Saurez couldn't have chosen a more appropriate moment to justify the huge 80 Million price tag which brought him to FC Barcelona. If he was capable of something like this, this was the perfect moment to showcase; and showcase he did. The strike not only gave the vital lead in a tightly balanced game, where at time Barca were fighting for survival; it turned the table also. If Barca were struggling for survival before that strike then after it Real Madrid we trying desperately not to get over run by. Now with a vital 3 points that too in this late stage we move to four point lead on top with just ten matches left. Even though Real Madrid have the advantage in terms of being ahead in the head to head account in terms of goal; the four point advantage will make them more desperate and may give us a bit more cushion. The way this match turned on its head against them may even take the lives out of their season, especially being set to meet Atletico Madrid in UEFA Champions League in coming month. To summarize the match, we went ahead against the run of play in the first half with a brilliant Mathieu header from a Messi free kick; yes you heard it right from a free kick. Ronaldo helped Real Madrid equalize after some great skill by Benzema and even greater sloppiness from our defense. Then came the most decisive moment in the match in the second half, courtesy of Luis Saurez.
The match started as expected, Ream Madrid following the recent poor form were nervous from the moment whistle sounded. Whereas Barcelona who came fresh from dismantling Manchester City started more confidently. But that confident soon gave way to nervousness and tension. If you have read my preview (FC Barcelona vs Real Madrid Match Preview), I have been spot on with the formation and the personal. Not only that I have mentioned how the added man advantage of 4-4-2 vs 4-3-3 system will be a headache for use and we need to neutralize that. It looked like Luis Enrique didn't care what system the opposition played and did nothing to regain the advantage in midfield. The result? We were being over run by the company of Ronaldo, Benzema and Bale. The amount of space we afforded in the middle were simply nonsensical. By the time they started over running our midfield Ronaldo had already hit the crossbar from an excellent Benzema cross. Marcelo on the left was the biggest headache for us, he was constantly all over his countryman Dani Alves. Alves getting bypassed easily was a regular event throughout the first half.
Then it's pretty easy to ping all the blame to Alves! But if you freeze a frame when Alves lost the ball or was overtaken by a marauding Marcelo, one could see why he was being so sloppy. He never had any protection in front of him. Messi never back tracked and Rakitic was all over the place but rarely on the right. So it was for most of the time Dani Alves versus the joint team of Marcelo, Ronaldo and Isco. That was always a losing battle. On the other half of the pitch there was an interesting battle taking place between Pepe and Saurez. And the opening goal came as a result of that brilliant physical battle. In the 19th minute Pepe gave a taste of himself to Saurez with a hard foul conceding a free kick on the left side of the box. Messi delivered the ball brilliantly in to the box which was met by a brilliantly timed Mathieu header to give Barca the lead. That goal came completely against the run of play and shook Real Madrid a bit. The situation could have been even worse had Neymar managed to simply tap in the ball in to the goal in the 31st minute but he unbelievably fluffed his chance tapping the ball straight in to the hand of Casillas. We didn't had to wait much to learn how costly that miss was. From the counter Real Madrid shredded our non-existent midfield to pieces and nice Benzema back flick found Ronaldo alone in the box who made no mistake with his finish.
From then on it was simply a battle of survival. Sunday League school would have defended well than Barca at times. Had it been not for Pique we would have gone at least two more goals behind. Ok, Bale helped a bit bu shooting wide with the goal at his mercy from a corner; to be honest he was in a bit of pressure in that moment. When Barca fans and players were crying for the half-time whistle and the referee did us a favour not adding any injury time. If you have read carefully there was no mention of Messi apart from that free kick so far. Its not that I omitted him personally, he did it himself. He started in the right and for some reason stayed there for the entirety of half without venturing in to the middle. Rakitic was all over the place asking Iniesta to do too much in the middle. Naturally he struggled and he would have loved Messi alongside in the middle.
It is difficult to describe a match like this in a single sentence. We usually call these kind of matches "The Game of Two halves". But that won't do justice to this one. More closely we could describe it as something like "The Game of Two Events". The two events defined how the match swung were "Ronaldo's equalizer" and "Saurez's Winner". The second half till the Saurez winner was played almost similarly like first, except for one thing we were not getting over run in middle. The change happened with one man who kind of fell asleep in the first half waking up and moving mostly in toi middle and playing the orchestrator. Neymar who was pathetic throughout the first half started to look brilliant; all thanks to Messi's more central role which afforded him enough space to dribble past players. Modric, Kroos and Isco were bossing so much in first half, suddenly they had a big problem in their hand Messi.Messi being Messi had them preoccupied and allowed Iniesta and Neymar more space. Even though we didn't create much in this period we were successful in negating Real Madrid's. That's was a great start!
Then from nowhere the winning goal came, Alves picked the ball deep in his half and send in a long ball finding Saurez, who was kind of sandwiched between Pepe and Ramos but drag everyone including Casillas and then sent in a brilliant finish to the far corner. That goal changed the game. Whatever life Real Madrid had in them was sucked out. Luis Enrique made two telling change by introducing Xavi and Busquets for Iniesta and Rakitic. That saw the classic Barca coming back and it was total domination. Messi was running the show creating chances after chances which almost all Neymar wasted. Regardless of those misses suddenly every Cule in the stadium and across the world were calm and Serene. They knew that had it in control and the rest was just to play out the time. With Xavi back we did that with little difficulty.
All About FC Barcelona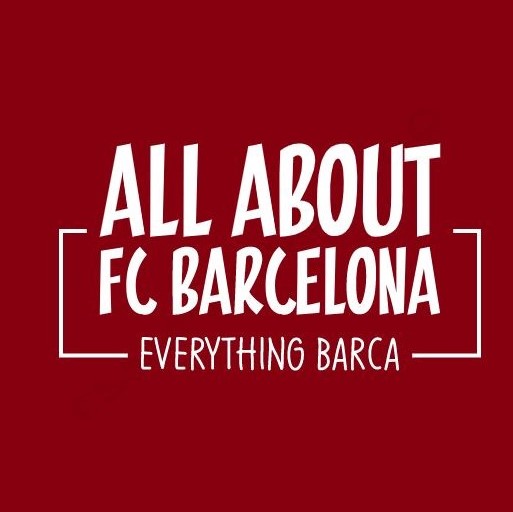 AllAboutFCBarcelona.com is a Blog dedicated to the Most prestigous Club in the world, FC Barcelona by an ardent fan. Here I discuss about the Latest happening surrounding our Club and present my Views about the same.