Every adversity, every failure, every heartache carries with it the seed on an equal or greater benefit. Napoleon Hill
All the Euphoria about Barca's excellent start to the season has suddenly fizzled out. The unbeaten start, the Goal Keeper who doesn't concede all those stories which regularly found themselves in the front pages have been replaced by a mid-season crisis story. And to an extent we are in a bit of a crisis. That crisis is not a result crisis but more or less an identity crisis. I can't remember when was the last time we found ourselves fourth in the La Liga table. I do remember instances of losing matches twice in a row but failure to score at home also is an event which is so far in memory. Doubts are suddenly creeping into our game, players and more importantly the fan. Everyone fear that this could all end up with that familiar feeling. With Quarter of the season done we suddenly are looking at a repeat of last season's issues. The only positive side from all this is that this is happening pretty early which should give Luis Enrique enough time to rectify, if he chooses to.
For all the financial inequalities prevailing in La Liga, this season is looking like becoming a more than a two-horse fight. Looks like Valencia, Sevilla and Celta all are inspired by Atletico of last season and is ready to mount a challenge. Of course the defending Champion anyways is not ready to be a one season wonder. So the challenge Barca face at the domestic front is much more tighter than what's its going to encounter in Europe (at least for the time being). The fun part is that no other league in Europe is seeing such a close fight. So much for the boring league! Al least in the European front things should be easier. Or we hope so. The latest bedding odds suggests a straight forward Barca victory at the Amsterdam Arena (The bookies got is spot on in Real Madrid vs Barca Clasico Odds, so we could trust them) . So it has to be a simple win if it all plays by the book. But then for the last two matches it never!
Regardless of what the odds are Ajax will be a really tough competitor at home. The fact that they needs to win tomorrow night's encounter to stay alive in the Champions league could motivate them to the fullest. Then again there should not be any lack of motivation for our players. No one in their sound mind want to lose three matches in a row and that's what is at stake here. Even a draw may not sound good for Barca. Anything short of a straight forward victory will see Barca with all the negative headlines the day after. Luis Enrique in my opinion screwed all his good work by introducing Saurez from the start against Real Madrid. There was a serious lack of understanding between him, Messi and Neymar. Celta result was a bit of freak where our forwards struggle to finish off the chances. We may not be able to afford that kind of luxury anymore. In that sense Luis Saurez would love to get going on a ground where he transformed into a world class player.
For Luis Enrique this is a chance to finally define the identity of his team. Every crisis creates opportunity, and he needs to grab this. He has enough time to correct the issues his sides are facing. For that he may have to revolutionize Barca again. He may not do badly if he follow Luis Van Gaal's footstep and introduce a three man defense. That will give us a man advantage in midfield, a place where all Barca matches are won or lost. That advantage is paramount as opponents have constantly adapted the strategy of crowding our midfield and deny us space to operate. We need to get the command in midfield back. Until then we will be shadow of our former selves.
All About FC Barcelona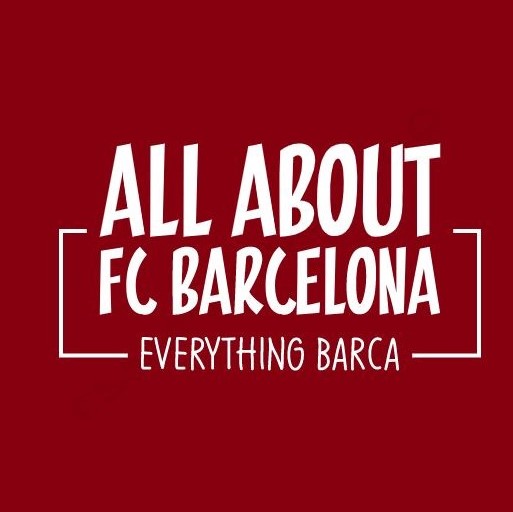 AllAboutFCBarcelona.com is a Blog dedicated to the Most prestigous Club in the world, FC Barcelona by an ardent fan. Here I discuss about the Latest happening surrounding our Club and present my Views about the same.