The Spanish League's calendar has been out and we will be travelling to Malaga in the opening fixture of our title defense on the 21st of August. We will be aiming to win our fourth successive La Liga title and equal the record of the Cryuff's Dream Team. The first Clasico match which is going to be held at Camp Nou is scheduled on the 11th of December. But there is a high chance that it may be postponed as we will have our semi-final match of the Club World Cup in Japan on 15th. The opening fixture at Malaga looks like a good match to start with, but there are trouble coming in the starting weeks. Matchday 2 will see us hosting Villareal at Camp Nou, Matchday 5 has we travelling to Valencia and the very next week we will be hosting Athletico Madrid. So that's a tough start. Just to remind you all that Season's opener Spanish Super Cup is scheduled on the 14th and 17th of August. We will be playing the second leg at home. So we can expect a season long sledging attacks between two clubs.
The transfer scene looks as foggy as it was earlier. the only signing which was done was of Hercules Winger, Kiko Femenía. He will be joining Barca B this season. Meanwhile Pedro has his contract extended till 2016 and Fontas has been officially moved to the first team. So that's some interesting signings. Meanwhile no one knows what is happening with Cesc and Sanchez. This week started with Catalan media announcing that Cesc is going to take on Wenger directly but is ending with the usual emotional nonsense. Meanwhile Copa America has started and Messi looks terrible in the Argentinian team. it's not like he is playing badly, but everyone else is playing crap. The coach Batista is making Maradona look like a genius. I always supported Maradona's way of using Messi behind the front two. All Barca fan very much disagree with me and say that he should be played as the false 9. Yup, we saw that. The problem with Argentina is that they have the best talent all vying for the same position. In those Messi is teh only one who can create chances apart from pastore, whom the coach won't play. Whatever it sucks, I will have Maradona back as coach anyday after seeing this guy's tactics. Atleast Maradona gave enough entertainment at the sidelines and under him atleast they know how to score goals.
All About FC Barcelona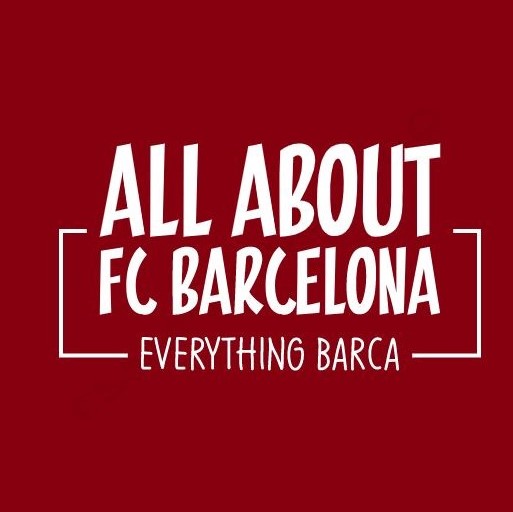 AllAboutFCBarcelona.com is a Blog dedicated to the Most prestigous Club in the world, FC Barcelona by an ardent fan. Here I discuss about the Latest happening surrounding our Club and present my Views about the same.