2010 Has Turned Into a Wonderful year for Andres Iniesta
What a wonderful year this Gentleman had! It started in a rather disappointing fashion missing most of the 2009-10 season, but now it all comes down to fate. It looks like somebody up above decided to get him rested so that he can do bigger things at the biggest stage of all. Going into the world cup Iniesta was meant to play the supporting cast. No one, I mean no one in their wildest dream imagined about him scripting the biggest triumph of his nation. Spain, a perenial under achiever in footballing history was catapulted into World Cup triumph by the one of the smallest of players. Iniesta may be small but he definitely got a big tough heart. Yes, I know that's only in the soccer field. You got some doubt, ask Cristiano Ronaldo. He picked up a fight with him in his first clasico and now it looks like that was the biggest mistake of his life. Remember the Pep push stuff that happened in the clasico. Everyone remembers Valdes getting under Ronaldo's skin during that incident, but watch carefully who started it all - Andres Iniesta.
Iniesta may have been a little bit naughty at times on the pitch, but off it he has been a true gentleman; something very rare among footballers these days. Many non-Barca fans find it difficult to accept this. The character of Anne Hathaway in "The Princess Diaries" says "My expectation in life is to be invisible". Sometimes you maight wonder that's the same with Iniesta. Before that goal at Stamford Bridge only Barca fans held him in high esteem but with following that goal with the great strike in South Africa, he is forced to be visible to the world. Even in that greatest moment of his life, he could never ceased to exist as our San Andres. Phill Ball explains it really well - "The incident was one of sport's great moments, I suspect. A football player, in the very moment of his apotheosis, with the eyes of the world's intensive focus on his greatest ever few seconds, suddenly shifted their attention from him to a man that few of the 700 million had even heard of - an act of selflessness surely unequalled in the history of sport and a wonderful example to the 'me' generation of how to behave". But my best Iniesta story is the one that is involved with that famous Stamford Bridge goal - Iniesta's Boot Raises 100,000 Euros . Many may ask what is special in that. He is not the first nor the last footballer who has stepped into help others. But there is a difference. We have seen many sport personality helping others in the past. But most of them do that to benifit a cause they support, or to help some of their fans. But in this case Javier's aunt's only request was to get the shirt signed. He could also have send them some photos. But Iniesta being Iniesta, send her very boots Iniesta was wearing when he scored against Chelsea in the Champions League semi-final. Do you still consider that as a rather usual act?
Little Man for the Bigger Occasions
Many opposition accuse Andres Iniesta for going down at the slightest of challenge. We Barca fans accuse him for not taking his chances at times, but not this season. Whiichever side you are; you won't be able to accuse him for going missing in the most importnat matches. He is one of those rare breeds of footballer who excels better when presented with a tougher challenge. Rewin back to 2005-06 Champions League final, Rijkaard started the match a bit defensive with resting Iniesta on the bench. Trailing 1-0 Rijkaard did the right thing by bringing him on after the break. Two seasons back his wonder strike took us to Rome, where he ran circles around the poor Manchester United midfielders. Apparently he was not fully fit that night. No wonder why Rooney went around declaring him the best player around. Have any doubt still, go back to that great night in South Africa. It was not only that he scored the most important goal of the night, he indeed was the best player on the pitch.
Iniesta is one of the most unappreciated stars in this Barcelona side. The work he does at most of the time gets over shadowed by Messi or Xavi. In plain comparision with Xavi he may find a bit wanting in the assit column. But we may be over looking a lot of facts in the search of mere statistics. We may be playing a 4-3-3 formation at most times, but once the match start we all know Xavi loves to drop deep and organise play from a bit comfortable area. Iniesta meanwhile will be playing the attacking midfielder taking on defenders with his quick feet. Iniesta's primary job is to make space for Xavi to play in those wonderful through balls. That's why I thing together they are the most brilliant midfield partnerships the world has ever seen - Xavi vs Iniesta. In that sense Iniesta is someone like the Samwise Gamgee from the The Lord of the Rings. Like Sam, he carries on doing his duty without expecting much appreciation from the much acclaimed football press or community. Maybe twenty years from now, many may not remember him and his contribution to the club. Everyone could be behind the Frodo's of the teams. But one thing is assured that the Frodo's of his team will never forget the great contribution of this great Little Sam.
All About FC Barcelona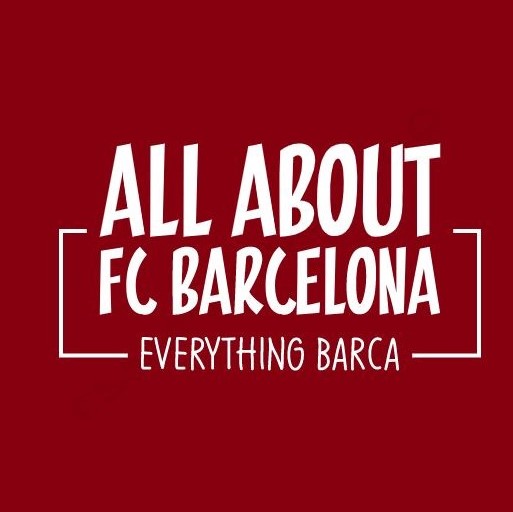 AllAboutFCBarcelona.com is a Blog dedicated to the Most prestigous Club in the world, FC Barcelona by an ardent fan. Here I discuss about the Latest happening surrounding our Club and present my Views about the same.