"To Be Or Not To Be, That is the question"
The famous dialogue from 'Hamlet' might be the best way to describe Barcelona's situation in the Champions league. For all their artistry and talent of this great bunch of entertainers this will be their moment of truth. Bremen might not be an easy task but Barca have no other choice.
Emboldened Bremen face champions teetering on the brink
Defending champions Barcelona take on Werder Bremen for a place in the Champions League last 16 tonight.
The knock-out phase of the Champions League is meant to start in mid-February but at Camp Nou this evening the European Cup holders Barcelona have to win just to make it into the hat next week. Werder Bremen have arrived in Catalonia two points ahead of Barça in Group A and a draw will see the German side through alongside Chelsea. For Barcelona that scenario is unthinkable, but it is all many can think of.
"We don't want to think about that," was Frank Rijkaard response to the proposition yesterday afternoon. "We are preparing to win the game. It doesn't help to think about losing, it doesn't cross our minds. We have to go out there and do our jobs and beat Bremen, who are a very strong team. We are only thinking about completing our job and we don't want to think negatively. We've had a lot of success, they are a good team. It will be an interesting game."
Rijkaard's choice of adjective was interesting in itself. The agenda can change with a home win, of course, but at this juncture, seven months on from overcoming 10-man Arsenal in Paris, the thought of Barcelona being the first club to retain the European Cup since Milan in 1990 against Benfica is not dominating the Catalan mind.
A different statistic is rather more conspicuous: that if Barça do not win they will become the first reigning champions not to make it past the group stage since the advent of the Champions League group system in season 1992-93. In such circumstances qualification for the last 32 of the Uefa Cup could not be considered an achievement.
A repeat of last season's meeting at Camp Nou, when Werder were beaten 3-1 - adding to a 2-0 Barcelona triumph in Bremen - would make the current bout of tension look unjustified. Ronaldinho scored in both of those matches and, having been rested for the 1-1 away draw with Levante at the weekend, returns to spearhead an attack that will be missing not only Samuel Eto'o but also Lionel Messi.
Messi scored an 89th-minute equaliser in Bremen in September, otherwise Barça would already be eliminated, but is now another long-term injury. "I'm going to play the same way I always do," said Ronaldinho yesterday, "putting more pressure on my shoulders won't help my game. Only a win will do, so the responsibility is squarely on us."
In what Werder may call mind games, Rijkaard spoke of an "added motivation - that Bremen have said they are better than last year. They have pressured themselves."
Bremen are leaders of the Bundesliga, and observers have noted the height advantage the German team will have again and they know all about the pressure of close encounters. Last season they were two minutes away from dismissing Juventus to reach the last eight when their keeper, Tim Wiese, spilled a straightforward shot that Emerson then tapped into the empty net. That made it 4-4 on aggregate and it was Juve, on away goals, who went on to meet Arsenal.
Wiese remains in the Werder goal and the 24-year-old partly redeemed his reputation in the 1-0 win over Chelsea that has teed up this evening's intriguing meeting. Routinely described as "self-assured", Wiese said: "I'm certain we'll win 1-0 and reach the last 16. Of course the pundits and fans have labelled us outsiders, but we see ourselves on a par with Barça and believe we have a good chance."
It will be of no consolation to the participating teams but whoever fails to progress, at least the Uefa Cup will be enhanced.
Video :First Leg at Bremen
Bremen 1 - Barcelona 1 (Leo Messi) - video powered by Metacafe
All About FC Barcelona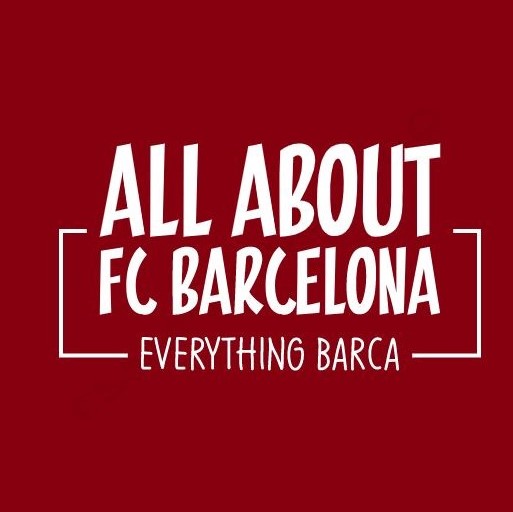 AllAboutFCBarcelona.com is a Blog dedicated to the Most prestigous Club in the world, FC Barcelona by an ardent fan. Here I discuss about the Latest happening surrounding our Club and present my Views about the same.