Its not only the struggle by the giant to stay in the league, its also the struggle by a minnow to make their mark. Its for this precise reason Frank Rijkaard has to be worried of the challenge he is facing at Levski. Failure is not an option for him with such a talented side. So Barca has to overcome the stiff chilly climate, a hostile crowd, a one hour shift and a determined Levski Sofia team to keep their Champions League hopes alive. There are many positive signs for them with Ronnie slowly finding his touch, Deco becoming a silent executor and Iniesta doing well inthe middle. But all their problems in this season has came when they travel away from Nou Camp. So the team has to show determination shown like the 2nd leg match against Chelsea.
European Slump

Barcelona have not won in the Champions League since their 5-0 mauling of
Levski Sofia on the first matchday. The Catalans have picked up two out of the
available nine points since, and are down in third place, two points behind
Werder Bremen. What is surprising is that it could have been worse. They might
have already been on the way out had Messi not grabbed a late late equalizer in
Bremen on the second matchday. That was the game Eto'o was injured in, and Messi
has also since been sidelined. To add to that, the chill in Sofia on Wednesday
evening is unlikely to help their game either. Positives It was Levski Sofia
that they out-classed to pick up their only win of the competition so far, and
the 5-0 hammering of the Bulgarians is sure to fill them with confidence. The
4-1 win in Mallorca on Sunday, when the likes of Gudjohnsen, Ezquerro and
Iniesta chipped in with reassuring goals, will also help them prepare without
anxiety. There are also no niggling injuries to worry about, with the three
forwards - Messi, Saviola and Eto'o - the only ones missing.

Levski's Hope

For the record, Levski Sofia can still snatch third place from Barcelona,
provided they win their two remaining games and Barca lose theirs. While that
might be nothing more than a statistic, the fact remains that this is the game
of their lives, and the Bulgarians are treating it as a chance to make a point
after four consecutive losses in the competition. Given the situation Barcelona
are in, even a draw for Levski could make headlines across Europe, making for a
real thriller.



TEAM NEWS
Levski Sofia Levski have been hit with a thigh injury to striker Emil
Angelov, who has been a regular under Stoilov. However, Bulgarian U-21
international Valeri Domovchiyski, and the experienced Georgi Ivanov have both
been declared fit. Ivanov should spearhead Stoilov's attacking 4-3-3, with
Telkiysky and the versatile Yoyov for support, as Levski have a go at Barcelona.
Probable Starting XI: Mihaylov - Milanov, Topukazov, Tomasic, Lucio - Boromirov,
Angelov, Eromoigbe - Telkiysky, Yoyov, Bardon

Barcelona But for Saviola, Eto'o
and Messi, Rijkaard has his entire squad available for the game, and the
motivation has never been higher, suggest those who saw the team train on
Monday. There are doubts as to who out of Iniesta and Xavi will start, but the
rest of the team pretty much picks itself, with Giuly and Gudjohnsen partnering
Ronaldinho up front.

Squad
: Valdés, Jorquera, Iniesta, Ronaldinho, Edmílson, Puyol, Sylvinho, Gudjohnsen, Márquez, Ezquerro, Giuly, Oleguer, Xavi, Thuram, Motta, Zambrotta, Gio and Deco. Probable Starting XI: Valdes - Zambrotta, Puyol, Marquez, Gio - Iniesta, Edmilson, Deco - Giuly, Gudjohnsen, Ronaldinho.
PLAYERS TO WATCH
Levski Sofia: Yoyov The versatile forward should start in a roaming role, and
his combination of pace and vision will be crucial to the Bulgarians making any
impression on the Barcelona defense.

Barcelona: Gudjohnsen Goals are what Barca
will need to pick up full points, which is why the former Chelsea man will be
under the microscope again.
All About FC Barcelona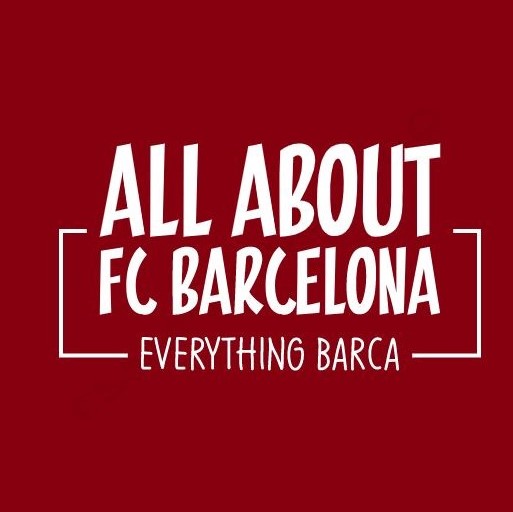 AllAboutFCBarcelona.com is a Blog dedicated to the Most prestigous Club in the world, FC Barcelona by an ardent fan. Here I discuss about the Latest happening surrounding our Club and present my Views about the same.