Valverde had to face huge pressure in his first season as Barca coach; but that will be nothing compared to what he will face this time around with special focus on UEFA Champions League.
For many Barca fans, last season felt like an abject failure despite winning two of the most prestigious trophies - the La Liga Title and the Copa del Rey Title. And it was all due to that fateful capitulation at Roma which many believed was a managerial fault at the core. Barca fans have not forgot the tactical disaster Valverde displayed against Roma and a repeat of same at any stage will definitely get him kicked out of the Club.

To an extent, it is quite unfair to consider last season as a failure; especially considering where we started. We were support to die down as a club as per many pundits; Real Madrid were supposed to win everything and we were supposed to be mere spectators. Valverde did well to win us the double and raise the expectation for this season. As per Voetbal Wedden, FC Barcelona has the highest odds of retaining their title than any other team in Europe.

FC Barcelona's Prime Target this season would be Champions League!
The way we ended our European Campaign last season; or better put how it suffered a tragic collapse at Roma means this season all the focus could be on the most prestigious title in Europe - UEFA Champions League. Even the players understand the same, Messi in an interview said very clearly that life will be difficult at Barca without the Champions League title for one more year.

Believe you can and you're halfway there. Theodore Roosevelt
To emerge victorious in Champions league, Valverde may have to revisit many of the tactical decisions he made last season. As pointed out many times in this site, Barcelona's life was made easier last season in the League by Real Madrid's struggles. And that increases the impact of Barca's failure against Roma as we were in the driving seat going into that match and Valverde failed to respond when the tide was turning.

Such an attitude and tactical decision making will not help us triumph in Europe, where there is no margin of error once the knock-out stage starts. Last season was not one one-off. We were getting out of the Quarter Final stages three seasons in a row. In all these three attempts, we went out to teams which remained compact. The fact that the players and coaching staffs failed to address this weakness is getting pretty worrisome.

Valverde Trying to reinforce the Team with Champions league in Mind
The recent signing of Malcom from Bordeux shows that Barca is going the distance to make sure that they have the necessary ammunition to go forward in Europe. Malcom may not be a starter, but will definitely provide a handy option from the bench. It also will increase competition for spot upfront as now Demebele needs to step up his game.

There are a number of midfield options which are being considered as a back up for Rakitic and Coutinho. The starting midfield is more or less sure, but its the reinforcement Barca is lacking at the moment. Arthur's arrival will give Barca a lot more option but it's safe to assume that he will take his time to gel into the team. Barca's open pursuit of PSG midfielder Adrien Rabiot has been rebuffed many times by the club. But still we believe we will be able to make the signing.

As a back up we have shown interest in Pjanić, Golovin and Frenkie De Jong. The problem all these transfers are being blocked by their parent clubs and Barca don't want to pay over the roof for any of them. Barca's priority would be Rabbiot but in a practical sense, our best chance will be with Golovin whom CSKA may sell if we increase the price. In the long term Frankie De Jong will be Barca's biggest target and we will be back for him next season if we fail to sign him this season.

All About FC Barcelona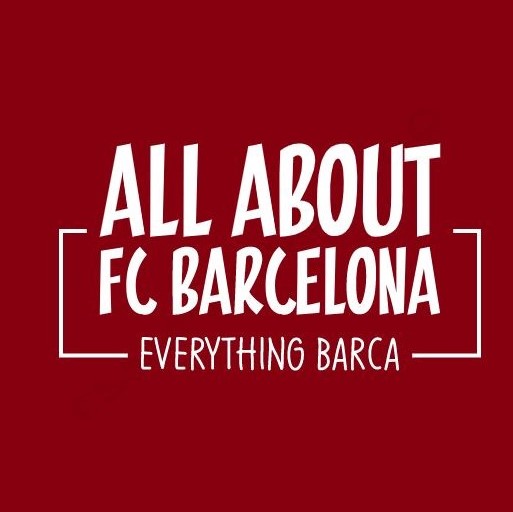 AllAboutFCBarcelona.com is a Blog dedicated to the Most prestigous Club in the world, FC Barcelona by an ardent fan. Here I discuss about the Latest happening surrounding our Club and present my Views about the same.