Don't think that this has happened ever before - Two Teams which will line-up in the UEFA Champions League Final are both in line to win a historic treble. But in the end only one team could emerge with the treble season done, surely hope that team is wearing the famous Blaugrana jersey. Even though Barca has been seeded as the away team, UEFA has given them the permission to line-up in their home jersey. We have a poor record as an away team at the UEFA Champions League finals - losing all three. Luckily neither do Juventus, they have been one of the under-performers when it comes to European cup finals. Interestingly enough, for both the teams this would be their eighth European Cup final appearance. Barca has a better record with four wins and three loses compared to Juventus five loses and two wins. Barca has a better advantage that in the later parts of the UEFA Champions League history, they have been the most successful team. Many pundits have described this function as a clash of the Juventus defense versus the Barcelona offence, which basically is a testimony for Barca's attacking powers as Juventus front line have been in top form in Champions League.
For FC Barcelona, the entire squad is more or less available for selection. There was some doubts about Andres Iniesta's availability in midfield; but that has been cleared with Iniesta getting the green light. He would captain the side as Xavi is widely expected to start from the middle. Even toddlers will be able to describe how Barca would line-up in the final. We will have Ter Stegan on the goal; Alves, Pique, Mascherano and Alba will form the formidable defense pairing. The midfield will have Rakitic, Busquets and Iniesta. The front trio will the MSN - Messi, Saurez and Neymar. There won't be any change to that line-up other than that.
The game will be decided mainly how our forward line performs. In that sense its not their attacking instincts which will decide (that will be their all the time); instead it will be their pressing and defensive skills which could change the game. It is their pressing upfront which has exposed many top sides and set up the opponent for a very quick counter attack. Juventus midfield will remain pretty compact but the presence of Pirlo is an opportunity. In the match against Real Madrid, Pirlo struggled whenever he was put in pressure. That most probably will be Busquets job on Saturday, but unless the forward line presses out the release option for the Italian legend; he still may create trouble for Barca.
Meanwhile if Barca is having almost all the squad readily available, Juventus is having trouble fielding their regular eleven. Chiellini, Juventus main stay in defense and outfield leader has been ruled out of the final. His replacement is becoming a bit troublesome for the Italian side. In normal case Barzagli should come in, but he himself has only returned from injury some couple of weeks back. Also at 34 there is a fear that he could be a bit slow against Lionel Messi's acceleration and would leave Evra exposed completely on left. Now remember Evra didn't have fond memory about Messi from that night in Wembley. So he could use up all the help he could get. In that context, there is a high chance that Angelo Ogbonna would replace Chiellini; but again his form has been quite erratic this season. The rest of defense should be Evra, Lichtsteiner and Leonardo Bonucci. There is no doubt about who will be on goal - it will be the legendary keeper Buffon.
The absence of Chiellini means that Juventus could not employ a 3 mand defense in Berlin. A five man midfield would have been quite brilliant against Barca but with Chiellini out that may be a tough task. Even then Juventus would have a better chance against Barca if they employ a 4-5-1 ultra-defensive formation. But I am not sure whether we will see that formation. We most probably would see the formation we saw against Real Madrid - 4-3-3. That means Pirlo, Pogba and Marchisio would be in middle with Vidal in front of them. Tevez and Morata will be on the top of formation.
The Juventus player who is garnering the maximum attention into the build up of this final from is Pogba. His performance in the second leg against Real Madrid after returning from injury was quite sensational. Juventus will be hoping for a similar performance. He along with Vidal will provide a extreme physical offense against Barca. In that context Barca needs to press really well upfront; if that doesn't happen Rakitic could be over-run by these two. For Barca the team is filled with game changers. But the biggest of them will be Messi and Iniesta. Messi has been in sensational form in recent weeks. Before we got over with his wonder goal against Bayern Munich, he gave us another lip smacking beauty against Atletic Bilbao. None of have gotten over that goal; let's hope he produce another beauty so that we can forget the one against Atletic for sometime. Without any doubt he will be a menace for the Juventus back-line. If one of them picks up an early card, they will be in trouble. Iniesta's trickery in middle will be certainly needed to overcome a physical Juventus. The third most important player for Barca would be Saurez who needs to keep the back line occupied and create space for Messi.
If Barca play to their full potential, this match could be a not-so difficult one for them. But complacency would be Barca's greatest enemy. Luis Enrique should definitely force them to watch the video of 94 final debacle again Milan, just to make them aware of the danger. Italian side have lost that old glory but still if their is a team that should not be counted out even when everything is going against them - it has to be an Italian one. They may not play the most beautiful football, but you can guarantee that they will play the most effective one. Having said that this team has overcome all the challenges put in front of them. They have proved their doubters wrong and if any of them still exists this would be the perfect time to finish them off.
All About FC Barcelona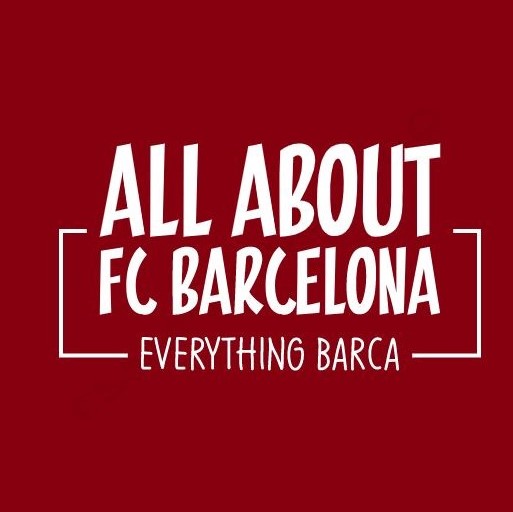 AllAboutFCBarcelona.com is a Blog dedicated to the Most prestigous Club in the world, FC Barcelona by an ardent fan. Here I discuss about the Latest happening surrounding our Club and present my Views about the same.